Essex County College Summer Youth Program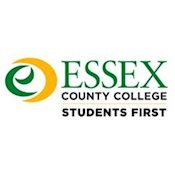 Explore, Laugh, and Grow at Essex County College Summer Youth Program
Each summer, the Essex County College On-Campus Continuing Education Department opens its doors to children entering grades 1 – 8 as of September. Our Summer Youth Program provides academic instruction, recreation, and cultural indoor and outdoor activities. Programs offered include, math, literacy, writing, video gaming, coding, cooking, fine arts, acting, arts & crafts, STEM and Entrepreneurship.
Youth will have the opportunity to explore and develop self-interests through a variety of academic, skill building and artistic enrichment classes offered for future growth and development. Classes will be offered at various convenient times and parents can mix and match to tailor the experience of youth needs and interests. They have kept the tuition at a modest cost.
Their traditional in-person summer program has been slightly altered to a hybrid model. Students will have opportunity to simultaneously participate in-person and virtual depending on the class.
Class sizes will be smaller, social distanced and daily sanitizing and other safety protocols will be in place.
Overall, youth will continue to "Explore, Imagine, Laugh, Share, Create, Learn, Smile, Grow" and interact with other kids.
Call 973-877-3079, Visit https://essex.edu/summercamp