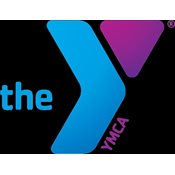 Have the Best Summer at YMCA Camp Bernie
Join us for a summer of friendship and adventure at YMCA Camp Bernie! Located in Port Murray NJ, we are a traditional co-ed overnight and day camp serving grades K-11. Here at YMCA Camp Bernie, we are committed to offering programs and community connections that positively impact lives through youth development, healthy living and social responsibility, building spirit, mind and body for all. We hope to see you soon!
YMCA Camp Bernie holds fast to the fact that the best camp experiences are centered around exactly what your camper wants to do! Mixed into the daily schedule of pool, chill time, and unit activities, we include Free Choice sessions where campers choose a traditional program area where they would like to spend a bit more time. Campers can choose to spend their time learning survival skills, climbing challenge elements, such as the climbing tower and zipline, creating arts and crafts, and more! For an extra fee, older campers can choose to ride the pump tracks and trails in our dirt bike classes. We are the only YMCA dirt biking program in New Jersey! We believe giving children the power of choice in camp allows for mastery of skills and increased social-emotional growth. Whether this is your camper's first time at camp or their 10th summer, they are sure to fall in love with YMCA Camp Bernie!
Registration is open so register for YMCA Camp Bernie now!
Camper Ages: Overnight: 2-11, Day Camp: K - 11
Camp Type: ACA Accredited, Traditional Day Camp, Sleepaway / Overnight Camp, Preschool Camp, Adventure, Art, Design, and Making, Sports, Counselor in Training CIT Program
Visit our booth at the 2023 NJ Camp Fairs:
Oak Knoll School, Summit (Sun, Jan 22, 2023, 12-3PM)
Livingston Mall, Livingston (Sat, Jan 28, 2023, 12-3PM)
Ridgewood Community Center, Ridgewood (Sun, Jan 29, 2023, 12-3PM)
Menlo Park Mall, Edison (Sat, Mar 4 2023, 12-3PM)