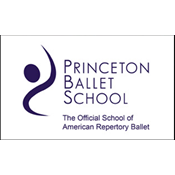 Princeton Ballet School and Summer Camps
Princeton Ballet School provides the opportunity to learn and grow through ballet in a fun and supportive environment, with beginner programs through junior, intermediate, and preprofessional intensives. Year-Round Classes also Available.
Summer Intensive (ages 13 and up) is a program which attracts advanced students from all over the globe interested in studying with our distinguished faculty. Princeton Ballet School holds auditions throughout the United States and Europe to select students for the program.
Princeton Ballet School also offers a Summer Intensive Juniors program for ages 9-11 and a Summer Intensive Intermediates program for ages 11 and up. Additionally, classes for children and adults are offered throughout the summer months.