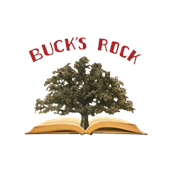 Performing Arts Sleepaway Camp in Millford, CT
Buck's Rock Camp provides education in the creative and performing arts for teenagers between the ages of 11 and 17. Campers are given the freedom to make their own choices in a day, leading them to discover new art forms and engage in hands-on, experiential learning. Working artists and teachers offer world-class instruction in over 30 different arts, including dance, glassblowing, improv, weaving, lighting design, ceramics, and much more.
In an environment where they are trusted to take responsibility for their own creative lives, campers flourish and grow into confident young people filled with the potential to make great change in the world. We now offer a tiered tuition system, so families only pay what they can afford. Come have the experience of a lifetime with us!
See 2023 Summer Camp Dates and Rates
Click here to Enroll now for Buck's Rock Camp Summer 2023
Camper Ages: 10-17 years old
Camp Type: ACA Accredited, Sleepaway / Overnight Camp, Teen Camp, Art, Design, and Making, Performing Arts, Dance and Music, Counselor in Training CIT Program
Oak Knoll School, Summit (Sun, Jan 22, 2023, 12-3PM)
Livingston Mall (Sat, Jan 28, 2023, 12-3PM)
Quaker Bridge Mall, Lawrenceville / Princeton (Sat, Feb 4, 2023, 12-3PM)
Montclair Art Museum (Sun, Feb 5, 2023, 12-3PM)
Menlo Park Mall, Edison (Sat, Mar 4 2023, 12-3PM)