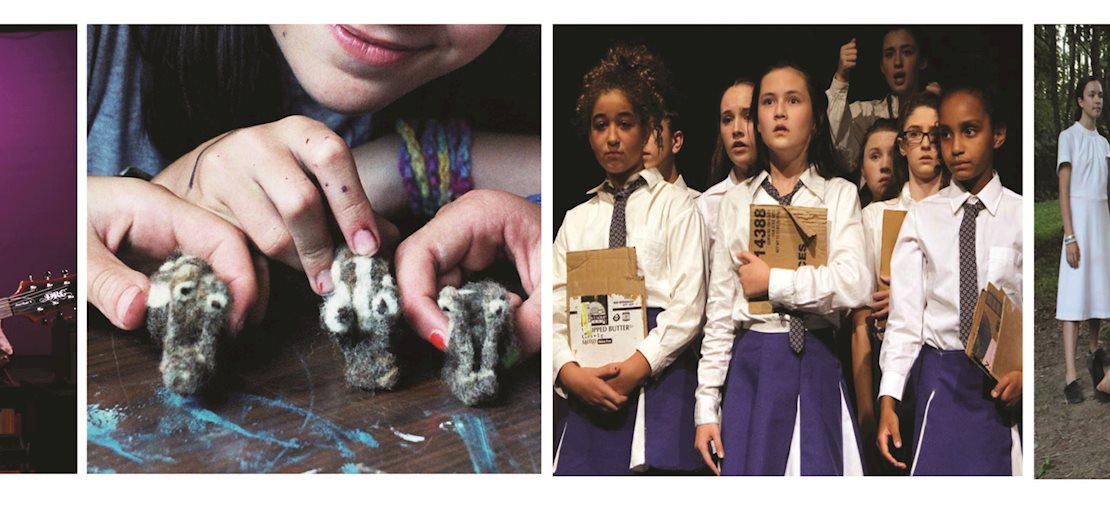 Camp Ballibay is a true haven for young people with a love for the arts, and a perfect choice for families seeking a safe, friendly, and creative arts camp for their kids to explore the visual arts, dance, theater, or rock music. We offer deep, engaging programs for young artists at all levels in a traditional summer arts camp setting.
Young artists ages 8-16 come from all over North and South America, Europe, and Asia to spend 2-7 weeks on our pristine mountaintop campus in Northeastern Pennsylvania. Established in 1964, we have a long history as a diverse, tolerant, and safe camp for creative kids. Since 2011 we've been the #1-rated arts camp in North America..
We provide arts programming in:
Musical Theater
Theater
Technical Theater
Film & Media
Radio
Dance
Music (Instrumental & Vocal)
Rock Music
Visual Arts (inc Painting & Drawing, Ceramics, Photography, Screenprinting, and Fibers & Textiles)

As well as some more traditional camp-programming:
Daily sports
Swimming
Canoeing and Kayaking
Horseback Riding
Gardening
Culinary Arts and Food Education

All campers decide which activities they would like to be involved in during their time with us. There are opportunities for every child to participate within all of our departments.
Attending camp fairs:
Grand Summit Hotel (1/23/22)
Montclair Art Museum (1/30/22)
Ridgewood Woman's Club (2/6/22)