Ability School Summer Camp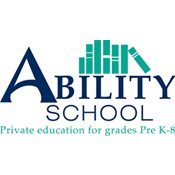 Do you want your child to have a summer filled with both learning and fun?
Overcoming education interruptions by repairing the gap and getting back on track is top of mind right now for many parents. Ability School offers children ages four to twelve a unique opportunity to have a great summer while enhancing their academic skills!

Working on individualized programs in the mornings, students can advance in subjects like reading, writing, science and math, allowing them to explore areas of interest or get ahead in a subject that they find challenging. Afternoons are spent celebrating and enjoying all the fun that summer has to offer! Activities like, hiking, sports, swimming, outdoor games, art and field trips are included in themed weeks (Outdoor Adventure, Space, Budding Artists, STEM, Drama & Music, Animal Adventure, and Sports).

For more information about our summer program, call 201.871.8808 or visit our website at Ability School.

Camp Type:
Day Camp, Academic, Co-Ed
Ages: 4 - 12 years
Camp Dates: June 27 through August 12, 2022 - Monday - Friday, 9:00am-4:00pm. Three to seven week sessions are available.
Camp Fair Attending: Meet them at the Bergen Town Center (1/22/22)