Five Week Full-Day Camp for Theater-Loving Kids Ages 10-14
Is your child already dreaming of summer vacation? It's the perfect time to enroll your young thespian in Urban Stages' 2016 Summer Theater Camp!
In one five-week session (7/5-8/5), campers ages 10 to 14 will learn as many different aspects of theater as possible: acting, dance, voice, puppet building, playwriting, mime, technical theater, and more!
Campers write their own original show and perform on our Off-Broadway stage at the culmination of the session.
Small class size (15 students max!); All classes taught by theater professionals.
Camp is conveniently located at our theater, just two blocks away from Penn Station and many subway lines.
We offer affordable rates; some scholarships are available.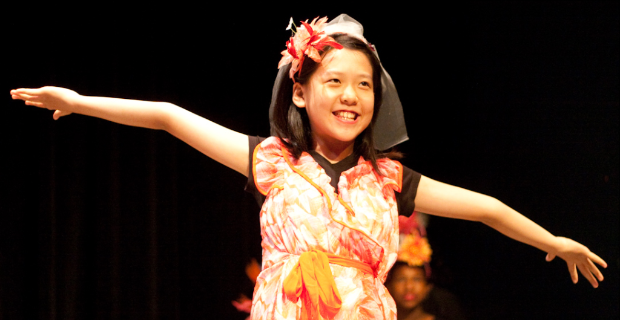 No audition is necessary; rather, we look for campers with great attitudes who are passionate about theater. We are equally committed to fostering ensemble building, collaboration, and personal development in a creative, supportive environment.
"Best camp ever!" -Mabel, age 10, 2014 camper
"I discovered how much art can express the important things in life!" -Simone, age 13, 2014 camper
"I loved being able to express my creativity." -Sophie, age 12, 2015 camper
Apply today at http://www.urbanstages.org/summer-camp!
Questions? Please contact Program Director Rachel Sullivan at 212-421-1380 or rsullivan@urbanstages.org.