Acting, Dance, Song - All Summer Long!
Celebrating 10 years of Quality Musical Theater Training Right in Your Own Backyard!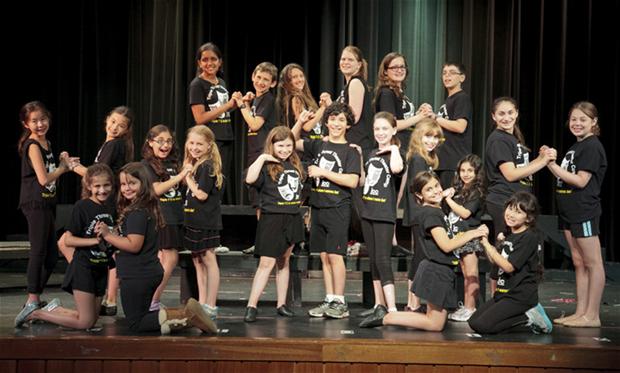 ---
Check out our video!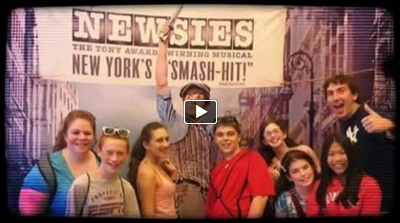 ---
Grades K-3
4 wks: Jun 30-Jul 25

Grades 4-10*
7 wks: Jun 30-Aug 15
4 wks: Jun 30-Jul 25
3 wks: Jul 28-Aug 15
*10th Grade Intensive Experience

11th grade CIT program &
12th grade Internships Available

Before and After Care Available

Triple Threat Theater Camp
is celebrating our 10th season! Each day campers explore acting, vocal music, and dance with working professionals. Our Campers create and develop two showcases per summer open to the public. TTTC maintains a "camp" atmosphere with swim/gym daily with lunch included. On Wednesdays campers travel by coach bus to NYC where we enjoy a workshop with a Broadway professional, have lunch out, and see a Broadway matinee. Triple Threat Theater Camp is committed to ALL levels of theatrical talent and experience. Come spend your summer with Triple Threat Theater Camp!
---
Testimonials
When I think of Triple Threat Theater Camp, all I can think of are my good memories. Some of my best friendships have been made at Triple Threat ... I love going to Triple Threat during the summer. Triple Threat Theater Camp, truly is where I want to be!
~Shachar (5 summers at TTTC)

Favorite camp. Make really good friends. Learn a lot. Broadway is really fun - getting to meet performers and learning the dances and songs.
~Jillian (4 summers at TTTC)
Triple Threat Theater Camp is like no other theater summer experience I know of. The weeks when my son is attending TTTC, he is truly in his "happy place." Being able to sing, dance, act with Broadway performers and then watch that performer on the Broadway stage is a theater child's dream come true. TTTC allows him to write his own monologues and perform them and also have the silliness of participating in the specially themed days each week. TTTC is where I want my Camper to be!
~Paula, parent
---
Theatrical Camp Days * Broadway Matinees * Set Your summer Ablaze
760 Northfield Ave. West Orange, NJ 07052
973-530-3421

Visit our website at www.jccmetrowest.org/ttt

This program is made possible in part by funds from the New Jersey State Council on the Arts.

JCC MetroWest is a beneficiary agency of Jewish Federation of Greater MetroWest NJ.