Winter is almost upon us and soon we won't have the opportunity or desire to be outside as much as we did during the beautiful temperatures of summer and fall. You may be considering tending to a plant or two to enhance your home ambiance while wondering if the effort is worth it. Let us respond with a resounding "YES!". Plants and flowers are more than just a pretty addition to a room. Science has proven there are many health benefits to living with plants which are well worth the time and undertaking to care for them.
Top 3 health benefits for having plants and flowers in the house you can't pass up:
Boosts Positive Mindset and Immune System
Most of us can agree that plants and flowers are visually and olfactorily pleasing. The good feeling they instill translates in a moment of happiness, peace, and calm. In turn, seeing and smelling these plants and flowers reduce mental fatigue and stress while they potentially increase relaxation and a renewed sense of motivation. Studies have proven that this positive mindset results in a boost in our immune system and overall health.
Improved Air Quality
Air pollution is on the rise and more of us now suffer from allergies, skin & eye irritations, asthma, headaches and more. These symptoms are mostly caused and exasperated by our exposure to bad air quality as well as the bacterias and viruses it transports. Plants are a great benefit in this regard as they absorb over 80% of these toxins and pollutants, storing them in their soil, and then transforming them into plant food. Breathing in cleaner air unequivocally improves overall health and quality of life.
Increased Productivity
This above-mentioned betterment of health, mindset, motivation, and quality of life results in improved productivity. When we feel better physically and emotionally, we are prone to getting more accomplished. Looking at plants and flowers has proven to foster inspiration and creativity which leads to an enhanced capability to learn and solve problems. Smelling the sweet scent of flowers has also been proven to soothe and calm the mind and soul. Together, focus, as well as the unconscious desire to be productive, is amplified.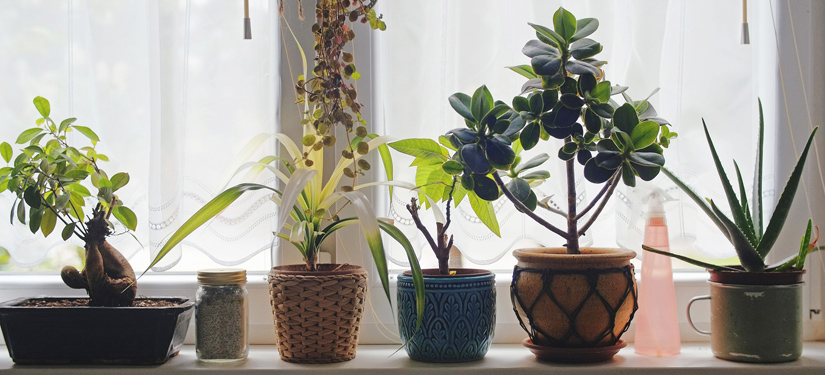 Now that we are spending more time at home and worrying about how to avoid contracting COVID, our physical and emotional health is of utmost importance. One easy way to improve our respiratory well-being while boosting our immune system, positive mindset and productivity is simply to add a few plants and flowers around your home and designated work-space. Of course tending to them might be a little added work, which in itself has been proven to be invigorating and confidence boosting, however, should you not want to spend time taking care of your plants and flowers, you might select such low-maintenance ones as cacti, African Violets, Begonias, Lilies, or succulents which will all equally result in the positive benefits mentioned above.
Enhance your home and health now with your favorite plants and flowers. May it bring you joy, peace and health!
Read article Tai Chi Toward Total Health
Read more Parenting articles
---
Quick Links:

Parenting Tips

Date Night Ideas

Fun Calendar

Things To Do