Penn Museum Offers Iraqi Cultural Day Saturday, March 8
in Conjunction with One Book, One Philadelphia
Family Celebration Features Bilingual English, Arabic Reading of 2014 One Book Children's Selection "The Librarian of Basra"
PHILADELPHIA, 2014—The rich sights, flavors, arts, and traditions of Iraq, ancient and modern, converge Saturday, March 8, 1:00 – 4:00 pm, when the Penn Museum presents Iraqi Cultural Day! The special afternoon is a featured part of this year's citywide One Book, One Philadelphia joint project of the Mayor's Office and the Free Library of Philadelphia.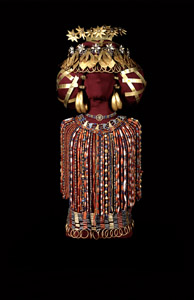 Nearly 700 Iraqis have resettled in Philadelphia, helping to inspire a family-friendly afternoon of food and cultural dress demonstrations, and fine arts and photographic displays. The day's lineup also includes children's crafts and activities, including a group reading of The Librarian of Basra, a 2014 One Book, One Philadelphia family reading selection.
At the centerpiece of the day is Iraq's Ancient Past: Rediscovering Ur's Royal Cemetery, the Penn Museum's exhibition that features more than 220 ancient artifacts discovered at and excavated from the ancient Royal Cemetery at Ur, located in present-day southern Iraq. Visitors can see painstakingly conserved artifacts including the Ram-Caught-in-the-Thicket, the impressive headdress of Ur's Queen Puabi, along with many of her lavish burial goods, including extraordinary jewelry and other artifacts of gold, silver, lapis lazuli, carnelian, and alabaster. Also on display is the famous Bull-Headed Lyre front piece with its inlaid lapis lazuli and shell mosaic.
Iraqi Cultural Day, co-sponsored by the Philadelphia Refugee Mental Health Collaborative, and the One Book, One Philadelphia project, is FREE with Museum admission donation ($15, general admission; $13, seniors [65+]; $10, children [6-17] and full-time students [with ID]; free to children under 6, members, active U.S. Military, and PennCard holders).
AN ARRAY OF ACTIVITIES
From 1:00 to 2:00 pm, Irene Plantholt, Graduate Student in Near Eastern Languages and Civilizations at the University of Pennsylvania, shows guests some of the museum's 30,000 clay tablets inscribed in Sumerian and Akkadian cuneiform. Visitors can compare their handwriting and note-taking abilities to the collection of school tablets, literary compositions, legal tablets, and merchant receipts ranging from 2900 to 500 BCE. Guests also have the opportunity to make their own cuneiform tablets from clay.
Iraqi cuisine is heavily influenced by Syrian, Lebanese, Turkish, and Iranian cultures. Guests can learn about figs and their significance to Iraqi culture, and popular dishes featuring eggplant and tabbouli, during a delicious food demonstration at 1:30 pm.
At 2:30 pm, Dr. C. Brian Rose, Mediterranean Section Curator, explains historic and current efforts to preserve Iraq's cultural past, including the Penn Museum's and the British Museum's joint expedition and astonishing discovery of a 4,500-year-old royal cemetery at the ancient site of Ur.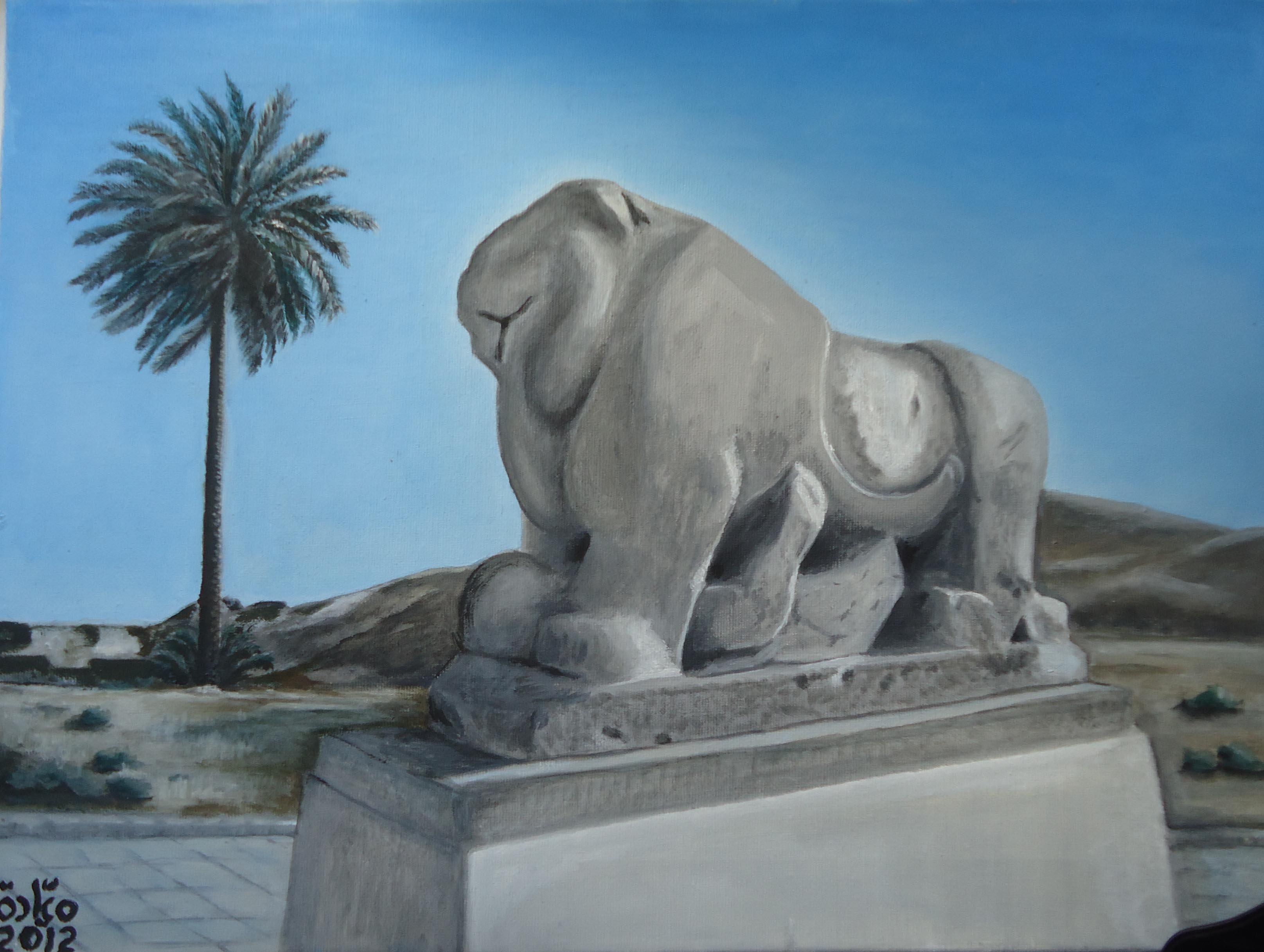 A group reading of The Librarian of Basra, a children's companion book to the 2014 One Book, One Philadelphia selection, The Yellow Birds, starts at 3:15 pm. All families are invited to gather and listen to this true account of a community saving their library from destruction. An interpreter translates the story into Arabic for a bilingual experience.
Throughout the day, guests can take an arts stroll to meet painter Mayyadah Alhumssi and other fine artists, view photographic works, dress in Iraqi attire, and learn to write Arabic.
The Philadelphia Refugee Mental Health Collaborative, providing most of the afternoon's presenters through its "Friendships Across Cultures" women's program, is a group of resettlement agencies, mental health providers, physicians and arts organizations working to link refugees in the city of Philadelphia to culturally and linguistically appropriate mental health care. Specifically, the "Friendships Across Cultures" program pairs Iraqi refugees with local retirees for cross-cultural learning opportunities.
Founded in 2003 by the Free Library and the Mayor's Office, One Book, One Philadelphia motivates tens of thousands of people to read the featured selection and participate in discussions, events, workshops, classes, and more. All Free Library locations have several hard copies of The Yellow Birds—as well as the middle-grade companion book, Children of War: Voices of Iraqi Refugees, and children's companion book, The Librarian of Basra: A True Story from Iraq—for customers to borrow with a Free Library card. In addition, the Free Library has The Yellow Birds available as an ebook for download from its website. The book will also be available in audio format as a CD and as a downloadable audio file at freelibrary.org.
IRAQI CULTURAL DAY SCHEDULE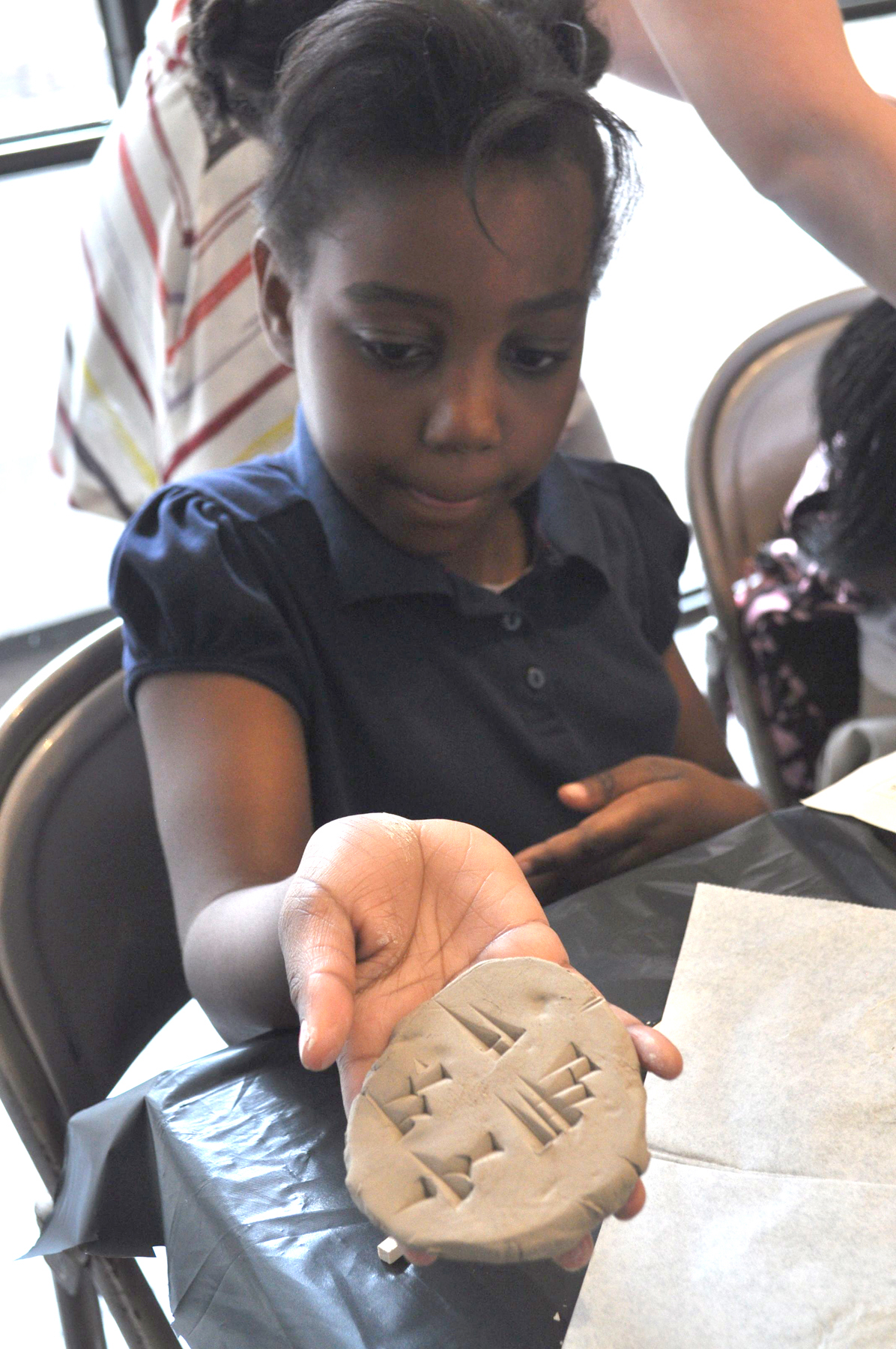 1:00 - 2:00 pm – Cuneiform Tablets Station
1:30 - 2:00 pm – Food Demonstration
2:30 - 3:00 pm – Talk: "Preserving Iraq's Cultural Past"
3:15 - 4:00 pm – 2014
One Book, One Philadelphia
Children's Reading: The Librarian of Basra
All Afternoon Events:
Cultural Dress Demonstrations
Fine Arts Display
Writing and Photography Display
Children's Crafts
The Penn Museum (the University of Pennsylvania Museum of Archaeology and Anthropology) is dedicated to the study and understanding of human history and diversity. Founded in 1887, the Museum has sent more than 300 archaeological and anthropological expeditions to all the inhabited continents of the world. With an active exhibition schedule and educational programming for children and adults, the Museum offers the public an opportunity to share in the ongoing discovery of humankind's collective heritage.
The Penn Museum is located at 3260 South Street, Philadelphia, PA 19104 (on Penn's campus, across from Franklin Field). Public transportation to the Museum is available via SEPTA's Regional Rail Line at University City Station; the Market-Frankford Subway Line at 34th Street Station; trolley routes 11, 13, 34, and 36; and bus routes 21, 30, 40, and 42. Museum hours are Tuesday through Sunday, 10:00 am to 5:00 pm, and first Wednesdays of each month until 8:00 pm. Closed Mondays and holidays. Admission donation is $15 for adults; $13 for senior citizens (65 and above); $10 for children (6-17) and full-time students with ID; free to Members, PennCard holders, active U.S. Military, and children 5 and younger.