For over 20 years, a dark shadow has been educating the people of NJ and NY on the importance of nature's most maligned and misunderstood mammal. And now, NJ's bat-man is bringing his bat-cave to its new home in Garfield, NJ. 303 Midland Avenue, to be exact.
Joe D'Angeli is a licensed bat educator and exhibitor. He's appeared at THOUSANDS of schools, libraries, zoos and nature centers since 1992. His beautiful bats have also appeared in numerous TV shows and periodicals- including the NY TIMES, BERGEN RECORD, STAR LEDGER, REGIS AND KATHY LEE and most recently, HISTORY CHANNEL'S "MONSTERQUEST" and SCIENCE Channel's "ODDITIES"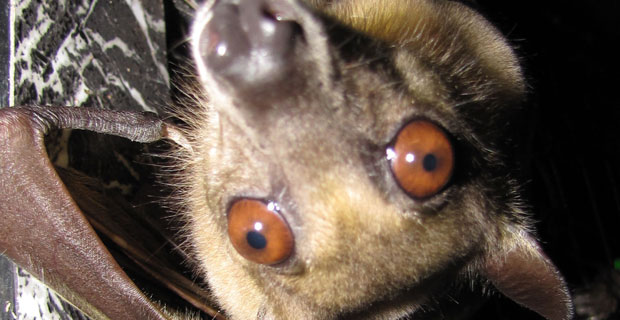 The "Bat-Cave" is the only facility specializing in, and centering on, bats and bat conservation in the NY/NJ area. The Center has also become a permanent home for unwanted, abandoned, and confiscated exotic animals. Reptiles, small animals, giant tarantulas and many others have found a forever home at our center. We help educate many thousands of school children and adults every year. The center will be open to the public and available to organized groups for private events, lectures, programs and even educational birthday parties.
Mr. D'Angeli and his staff have also been involved with raising awareness, as well as funds, for research into finding a cure for White Nose Syndrome, a disease that has been killing off U.S. bats in record numbers since its discovery in 2006.
For more information, please go to www.njbatman.com or www.thebatcave.org or call 201-257-2231.
The Wildlife Conservation and Education Center
303 Midland Avenue, Garfield NJ 07026.