Adventure, History and Hidden Gems: The Top National Park Family Getaways
Looking to plan a family vacation? Why not consider a trip to a National Park. With over 58 National Parks across America, plus hundreds of other protected National Sites commemorating battlefields, historical sites, rivers, seashores and byways, National Parks make the perfect, all year getaway. So, whether you are looking for an outdoor adventure, an educational field trip or a quiet hidden gem, there is a Park for you – and to get you started, here are our top picks in each category (Adventure, History, and Hidden Gem).
Outdoor Adventure
From hiking and boating to snowmobiling, cross country skiing and wildlife viewing, these National Parks are chock full of all season, outdoor fun!
YOSEMITE NATIONAL PARK, Yosemite Village, CA
With over 1,200 square miles of protected land, there is endless natural beauty to enjoy, from valleys and meadows to ancient towering cliffs, giant sequoias and thundering waterfalls. Available activities include hiking, birding, watersports, camping, fishing, and rock climbing. Yosemite is also a fantastic winter destination - there is cross-country and downhill skiing, skating, and snowboarding. Ranger programs are offered all year round. Several Nature Centers and Visitor Centers are located throughout the park and have in-depth exhibits of the history, culture and wildlife of the park. Link
Tips: Yosemite is located between 4-6 hours from major CA cities. Reservations are not required to enter the park but lodges inside the park and nearby hotels outside of the park book up early so make reservations well in advance. Some roads may be closed from October/November – March due to snow. Plan on a minimum of 2-3 days to see many of the highlights.
YELLOWSTONE NATIONAL PARK, MT, ID, WY
America's first National Park, founded in 1872, Yellowstone now covers over 2.2 million acres in three states. Yellowstone is a diverse wonderland, perfect for family travel. There are, of course, the world famous geysers – the park has 60% of the world's geysers; Old Faithful is perhaps the most well known. Many trails pass right by the geysers for an up close look at these natural phenomenon. But Yellowstone also offers hikes through meadows, past lakes, rivers, and waterfalls, along cliffs and more. Horseback riding, fishing, boating, wildlife viewing (buffalo often tie up traffic as they crisscross the roads), and ranger programs are just some of the activities available. Overnight horseback and llama pack trips are also available. Link
TIPS: There are five entrance stations into Yellowstone. Several nearby towns are worthwhile exploring, including Jackson WY, and Cody, WY. Smaller regional airlines service the Yellowstone area at nearby airports, but the closest major cities are Denver and Salt Lake City. In park lodging book up quickly. Jackson, WY is a popular spot to stay and visit – don't miss the town square, with huge antler arches at each corner, or the National Elk Refuge (especially if visiting in the winter), a popular elk wintering spot.
OLYMPIC NATIONAL PARK, Port Angeles, WA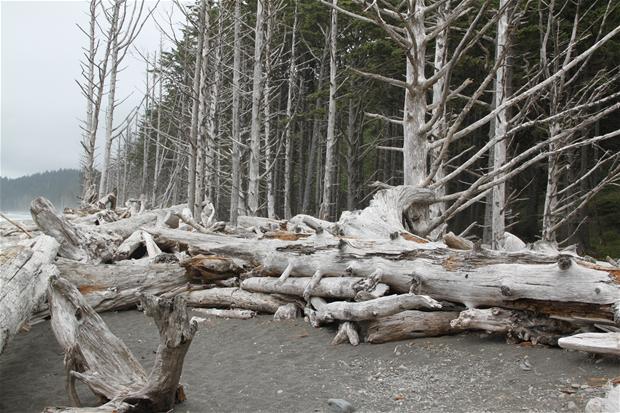 There are few National Parks that offer the majestic and diverse beauty of Olympic National Park. In a single day (but plan on spending more time!) you can visit mountains, meadowlands, rainforests, ancient forests and ocean tidal pools. Hiking trails meander through break-taking scenery and ecological wonders. Family activities include exploring the ocean tidal pools, spotting wildlife, hiking, and fishing. The fallen trees along the beach make for great climbing. Keep an eye out for whales in the water. This park is a true outdoor science classroom. Link
TIPS: There are two ways to get to the Olympic National Park area. The closest major city is Seattle, and it is a beautiful, curvy drive along the Olympic Peninsula. It takes about 2 hours – but be ready to stop and enjoy the views; the other route is to take the ferry from Seattle to Bainridge Island, then drive another 1 hour and 40 minutes to the Port Angeles entrance. While it doesn't cut off a ton of time driving, kids tend to love ferries! There are three main Visitors Centers, each highlighting a particular ecosystem. Port Angeles is good place to stay overnight. Be prepared to drive a bit to see the different areas (but it is well worth it). Twilight fans will recognize the beach area and nearby town of Forks, WA from the popular trilogy (a great way to get teens excited).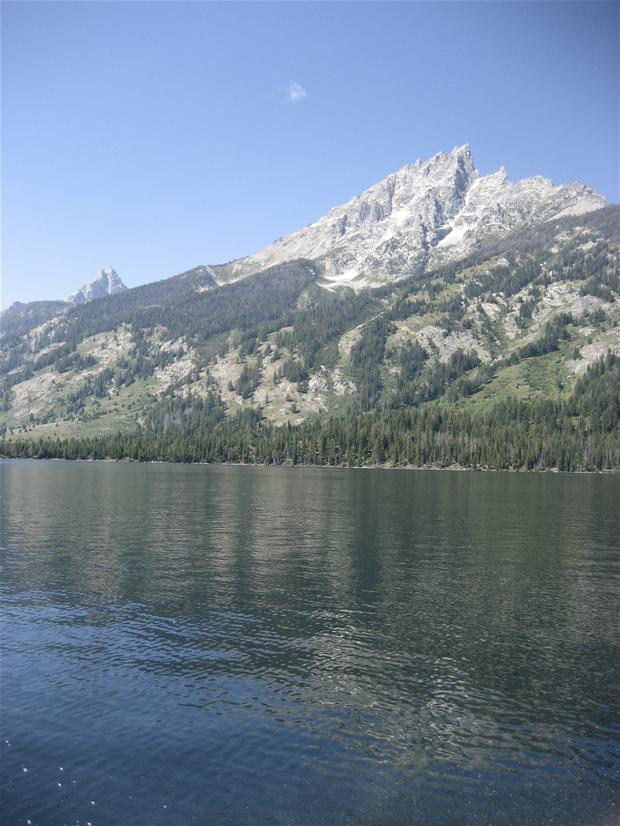 The Grand Teton Mountain Range rises majestically in this sister park to Yellowstone National Park (they are located only minutes apart and combined can make an amazing family vacation). This park is filled with beautiful hikes, boat rides across lakes and down the Snake River, picnicking opportunities, wildlife viewing, and more. One highlight is a boat ride across Jenny Lake, then a hike past cascading waterfalls. The mountain peaks surrounding the lake offer breathtaking views. Link
TIPS: Because of it's proximity to Yellowstone, area-lodging book up quickly so make reservations well in advance. Many people stay in Jackson, WY. Also pre-book float trips, chuck wagon dinner rides, fishing and horseback riding adventures.
ROCKY MOUNTAIN NATIONAL PARK, CO
RMNP has over 335 miles of hiking trails, including a variety of trails that are perfect for families with kids. Ranging from ½ mile to longer 6-7 mile hikes, trails pass beautiful meadows, lakes and waterfalls. Wildlife is abundant in the park, from elk, bighorn sheep and mountain lions to hares, moose (rare) and black bear. Activities include fishing, horseback riding, Ranger programs, picnicking and camping. A great time to visit the park is in the fall, when the park is an array of beautiful colors. Link
TIPS: The closest major city is Denver, CO. Start your visit at THE Este Park entrance and Visitor Center. It is about 1 ½ hour drive from Denver. It is definitely doable in a day, but if you want to explore the park for more than a day, plan on staying closer to the park.
AMERICAN HISTORY
What can be better than heading outdoors and enjoying time together as a family AND teaching our children a little bit about our country. Here are a few of the great national sites that begin to illustrate the history of our country.
BOSTON NATIONAL HISTORICAL PARK, Boston, MA
Get out your walking shoes, and experience American history up close and personal along the Freedom Trail, a 2.5 mile walk that passes by many historical spots, including the USS Constitution, Paul Revere's House, Bunker Hill Monument, and Kings Chapel. Also, don't miss Faneuil Hall (there is a Visitor Center located on the first floor).
There are also dozens of other National Sites in and around Boston, from Boston Harbor National Recreation Area (walk around a Civil War era fort, visit historic lighthouses, explore tidal pools and more) to Minute Man National Historic Park in nearby Concord, MA, where the first shot of the Revolutionary War was fired. Link

TIP: This is a perfect trip for homeschoolers and their families – a hands on study OF the American Revolution and our countries history.
INDEPENDENCE NATIONAL HISTORICAL PARK, Philadelphia, PA
The site of America's birth, visitors will get a chance to see the Liberty Bell (crack and all), Independence Hall (the Declaration of Independence was signed here), Benjamin Franklin Museum, the Portrait Gallery in the Second Bank, plus dozens of other sites including Ben Franklin's National Monument, National Constitution Center, the Old City Hall and City Tavern. Link

TIP: Start your visit at the Independence Visitor Hall, where you can grab a map of the sites, plus get tickets to enter Independence Hall – timed tickets are required March – December
JEFFERSON NATIONAL EXPANSION MEMORIAL St. Louis, MO
The Gateway to the West marked American's expansion into the Louisiana Territory and Lewis and Clark's exploration west to the Pacific Ocean. Visitors to this National Memorial can take a tram up to the top of the Arch, a symbol of the gateway, and learn about Lewis and Clark and their journey at the Museum of Westward Expansion. There are also two films illustrating this important part of our history. Afterwards, take a boat cruise down the Mississippi, and then visit the nearby Old Court House, site of the Dred Scoot decision. Round out this trip with a visit to Springfield, Illinois to the Abraham Lincoln Presidential Museum and Library, the Lincoln Home, Lincoln's Tomb and the Old State Capital. Link

TIPS: Purchase tickets online for the 4-minute trip to the top of the arch. Reserve an early time for shorter lines. Plan on at least half a day to visit the arch, museum, and to see the films. You should also reserve tickets prior to travel for an early afternoon boat ride. At Lincoln's Museum, you will need a ticket to take the ranger led tour and to gain entry into the house. Arrive early as tickets sell out.
GOLDEN GATE NATIONAL RECREATION AREA, San Francisco Area, CA
San Francisco is a fabulous family destination, and one main reason is the 125 square mile Golden Gate National Recreation Area. This designated area chronicles over 200 years of history, highlighting, among much else, the Native American culture, the Spanish Empire frontier, and the California Gold Rush. Visit Alcatraz or the Nike Missile Site; learn about American defenses at one of the half dozen forts in the area. Hike trails through the Muir Woods or stroll across the Golden Gate Bridge. The possibilities are endless in the National Recreation Area (plus San Francisco has so much more to offer during a family vacation, from zoos, museums, parks and more - including cable cars and the worlds curviest street!). Link

CHARLESTON, SC
While Charleston does not encompass one single National Park or Historic Site, there are dozens of places in this city and in nearby suburbs to make it a worthwhile family trip. From Fort Sumter (www.nps.gov/fosu/index.htm) where the first shot of the Civil War was fired to Charles Town Landing, the first permanent English settlement that was established at this historic site over 300 years ago. (http://www.southcarolinaparks.com/ctl/introduction.aspx) A walking tour (or carriage ride) through downtown will bring you into hidden streets and passageways, past historic homes, religious sites and other buildings, including the Old Exchange and Provost Dungeon. Nearby is Boone Hall Plantation (http://www.boonehallplantation.com) where visitors can step back into time and learn first hand about plantation farming and slavery.
TIP: Charleston can get hot and crowded during the summer months (although combining this city with a nearby beach stay is a great idea); consider Spring or Fall. In the Spring the flowers are in full bloom and in the fall, there are cooler temps and beautiful foliage.
HIDDEN GEMS
While many National Parks can get extremely crowded, especially during the busy July and August travel months, there are endless hidden gems that shouldn't be overlooked and make a quieter family getaway.
GREAT SAND DUNES NATIONAL PARK, Alamosa, CO
With 150,000 acres of grasslands, wetlands, dunes, forests, alpine lakes, and rugged 13,000' peaks, Great Sand Dunes is an oasis of adventure. Outdoor activities include Sand Sledding (it's the largest dune in North America), hiking, birding, horseback riding and more. Nearby are the Alamosa Wildlife Refuge and the Rio Grande National Forest, two national sites filled with wonderful outdoor adventure. Link

LASSEN VOLCANIC NATIONAL PARK, Mineral, CA
Discover volcanoes, bubbling sulfur springs and thermal fumaroles at this park. Warm weather months bring hiking, birding, boating and wildlife viewing, while during the winter months (winter conditions often extend from October through June or even July) gives visitors an opportunity to snowshoe, ski, and even snow camp. Link

TIPS: This is a remote park, so you will need to plan in advance. Campsites and camping lodges are the primary accommodations in the park. There are also a few towns within 60 miles that offer lodging options. If you plan on traveling during winter months, be prepared for road closures and make sure to have chains on your vehicle.
CONGAREE NATIONAL PARK, Hopkins, SC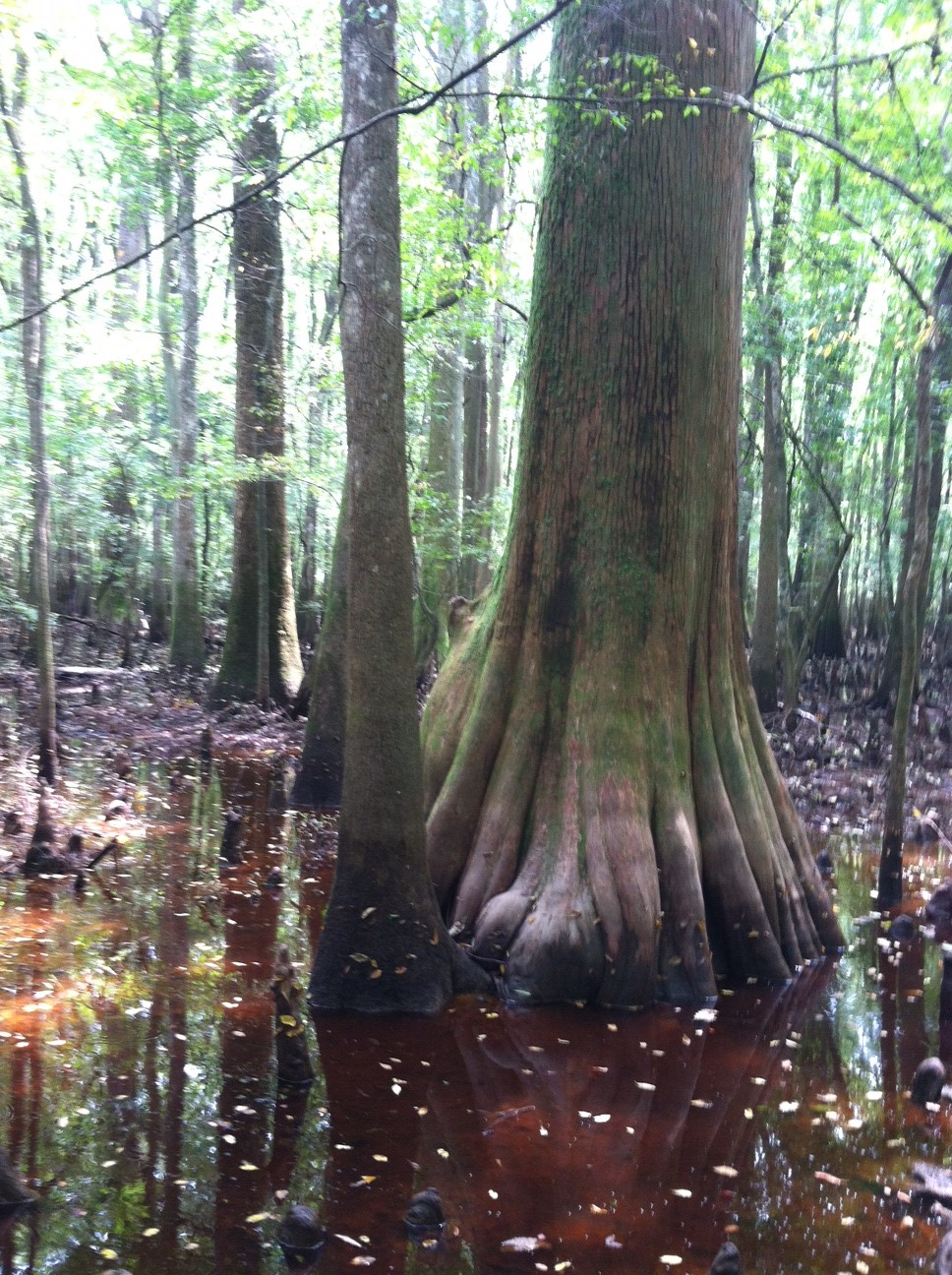 This astonishing National Park is home to the largest expanse of bottomland hardwood forest in the Southeastern US. A walk along the 2.4-mile boardwalk is eerily beautiful – and feels distinctly prehistoric. The park also offers fishing, kayaking, canoeing, and camping. Charleston is under 2 hours away and a visit to Congaree National Park can easily be combined with visiting that historic city to complete a great family trip. Link

TIPS: The boardwalk trail can be buggy at time – brings bug spray!
ISLE ROYALE NATIONAL PARK, Houghton, MI
Surrounded by Lake Michigan, this rugged, isolated island is hard to get to – but worth the time and effort. It is the perfect place to unwind and disconnect from the world for a while, and enjoy the pristine beauty of nature. There is not a single road on this 45-mile long island – but over 150 miles of trails, plus endless opportunities to kayak, canoe and scuba dive, Visitors can also enjoy the wildlife and nature either on your own or on a ranger led hike. Link

TIPS: The only way to reach the island is by a ferry. Accommodations are sparse – you can either camp at one of the campgrounds around the island or stay at a motel style lodge in the Rock Harbor area. Make reservations early for the boat and lodge. No reservations are accepted at campsites. The ferry to Isle Royale is about 3 hours each way, so it is best to plan on spending several days exploring the island, although they do offer a day trip option. Upon disembarking, all visitors must listen to a ranger talk on safety. Since there are no real amenities on the island, everything must be brought in and out.