Plenty of Family Fun at NJ Farms
Fall is here and that means it's time to check out local farms with the kids. The air is crisp, apple cider is flowing, and pumpkins & apples are waiting to be picked.
Secor Farms
September - October
85 Airmont Ave, Mahwah NJ, 201-529-2595
Here at Secor Farms, hop aboard a hayride and take a farm tour where you will see a pond, willow trees, pumpkin patch, corn maze, apples, plenty of Fall treats and decorations. Visit animals at the petting zoo.
Take memorable photos of "How Tall This Fall" and face cut outs scattered around the farm. Younger children will have fun working their way through the hay maze and playing with toy tractors in the corn box.
Snyder's Farm - Fall Festival
September 29, 2018 - October 28, 2018, Weekends, 11AM-6PM
586 South Middlebush Rd, Somerset NJ, 732-496-0441
Celebrate Fall with a Hay Ride to the Synder's Farm festival site. Featuring pumpkin picking, pumpkin moon bounce, corn maze, hay bale maze, potato sack slide, pedal karts, pony rides, food, music, and much more.
Riamede Farm
September - October
122 Oakdale Rd, Chester NJ, 908-879-5353
Pick your own apple season at Riamede begins the first week of September. We have 34 varieties of apples ranging from classics to heirloom specialties to modern favorites. Among them: Golden Delicious, Empire, Fuji, Gala, Macintosh and more!
Our select dwarf trees allow even the littlest kids to reach out and pick an apple. Take a hayride through the orchard and out to the pumpkin patch. Also try your hand at picking cherry tomatoes.
Wightman's Farm
September - October, weekends only
1111 Mt. Kemble Avenue, Morristown NJ, 973-425-9819
At Wightman's Farm, we offer hayrides, pumpkin slingshot, pick your own apples, and a hay maze. Three packages offered: Apple Picking, The Farm Sampler, and the Ultimate Farm Experience! Stop by our market for local produce and treats.
A. Casola Farms - Fall Fest 2018
September 16, 2018 - October 29, 2018
178 Highway 34 & Schanck Rd, Homdel NJ, 732-332-1533
Pumpkin Picking, Haunted Hayrides to a Haunted Greenhouse, Corn Mazes, House of Horror, Cowboy Shows, Petting Zoo, Face Painting, Wild West Show and much more!
Conklin Farms
September 22, 2018
65 River Road, Montville, NJ, 973-400-9460
U pick pumpkins. Barn store. Hayrides, haunted and regular. Snack shack. 100+ pound giant pumpkin, slingshot game, farm animals, and corn maze.
Delicious Orchards - Apple Fest 2018
September 8 & 9, 2018, 11AM-4PM
320 Route 34, Colts Neck NJ, 732-462-1989
Apple Fest event will feature antique cars on display, fun games, local vendors offering product samplings, prizes, live music, and of course plenty of apple options.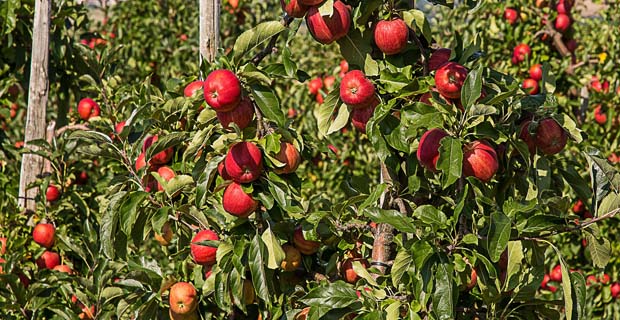 Fairfield Farms and Greenhouses
Third weekend of September, 9AM-6PM
177 Big Piece Rd, Fairfield, NJ 07004, 973-227-1011
Weekend hayrides, fall family friendly activities include The Tower Slide, hayrides, pumpkin picking, corn maze, rope maze, farm animals.
Fosterfields Living Historical Farm - Fall Harvest Fest
September 16, 2018, 12-5PM
Kahdena Rd, Morristown, 973-326-7645
September 16, 2018, 12-5PM 73 Kahdena Rd, Morris Township, NJ, 973-326-7645 Country fair with wagon-rides for scenic tour of the farm, watch blacksmith demos, learn to churn butter, see farm animals, and participate in various hands-on farm activities. Live music, food, and dance.
Heaven Hill Farm - Great Pumpkin Festival
September 15, 2018 - November 4, 2018, 10AM-6PM
51 State Route 94, Vernon NJ, 973-764-5144
Great pumpkin festival is the largest Fall Festival in Northern New Jersey. Admission includes over 30 activities: hay maze, hay crawl, monster sling shots, farm animals, corn maze adventure, obstacle course and more! Don't forget to pick your own pumpkin.
Historic Longstreet Farm - Harvest Home Festival
September 30, 2018, 11AM-5PM, FREE
44 Longstreet Road, Holmdel NJ, 732-946-3758
Go back in time and experience an old-fashioned country fair. Featuring fun wagon rides, games, live entertainment, pie eating contests, and craft demonstrations.
Norz Hill Farm & Farmer Market - Fall Festival
Weekends starting September 8, 2018
116 S. Branch Rd, Hillsborough, NJ
All activities, including Hayrides to the farm & pumpkin patch, u-pick pumpkins from the patch, our 5 acre corn maze and more, will be open every weekend throughout September.
Stony Hill Farms - Corn Maze & Fun Park
September 1, 2018 - November 2018
15 North Rd, Chester NJ, 908-879-2908
New 10-acre corn maze created every year. Theme for 2018 is "Age of Edison" which celebrates the life of Thomas Edison. Other activities: barnyard board games, rope maze, tile maze, gemstone mining, and Noah's Ark playground. U-pick apples and pumpkins available on weekends.
Terhune Farms - Apple Day & Family Fall Fun Weekends
September 15, 2018 - October 2018, Weekends, 10AM-5PM
330 Cold Soil Rd, Princeton NJ, 609-924-2310
Celebrate the Apple Harvest and Fall. Come see our Adventure Barn show. Fill your day with favorite farm activities - corn maze, wagon rides, barnyard, animals face painting, pumpkin painting, and more. Pick-Your-Own Apples and Pumpkins
Vonthun Farms - Fall Festival
Starting weekend of September 22, 2018
505 Ridge Rd, Monmouth Junction, NJ
Pick-your-own pumpkins & apples, hayrides, large interactive corn maze, and lots of fun family activities. Come hungry and have lunch from one of our food vendors or munch our 'farm fresh' goodies.