Things to Do this Holiday Season
Get festive! Wondering what to do with the kids during the Christmas holidays? Some ideas: explore winter wonderlands, holiday scenery, and light displays throughout the NJ and NY areas. Please confirm dates and times as they are subject to change.
A Storybook Christmas At Liberty Hall Museum
1003 Morris Ave, Union, NJ, 908-527-0400
Month of December 2018
First floor of Museum transformed into A Storybook Christmas with five different children's books such as Alice in Wonderland, Winnie the Pooh, and Treasure Island brought to life through Christmas décor.
A Very Philadelphia Holiday at One Liberty Observation Deck
1650 Market Street, Philadelphia, PA, 215-561-3325
Through January 1, 2019
Go to the top of the 57th floor of One Liberty Observation Deck for spectacular views of the dazzling lights of the Miracle on South 13th Street along with the elaborate costumes and history of The Nutcracker Ballet and Mummer's.
Bergen County's Winter Wonderland At Van Saun Park
216 Forest Ave, Paramus, NJ, 201-336-6000
Through January 1, 2019
Bergen County's spectacular Winter Wonderland. Decorative holiday lights, ice skating, Bergen Express train rides, carousel rides, zoo entry, Santa's North Pole Workshop, and plenty of kids activities & games.
Blue Cross Riverrink Winterfest
101 South Columbus Blvd, Philadelphia, PA, 215-925-7465
Through March 3, 2019
A Philadelphia seasonal winter park featuring a winter landscape, ice-skating rink, kids arcade, story time at The Lodge, cozy warming cabins, and plenty of food.
Bryant Park Winter Village
41 W 40th Street, New York, NY
Through January 2, 2019
Bryant Park is transformed into a winter village with free outdoor ice-skating. Explore shops and eateries.
Christmas Festival At The Morristown Green
North Park Place, Downtown Morristown, NJ, 973-455-1133
Through December 23, 2018
Fun kids entertainment on the Green. Meet Santa and take photos, enjoy holiday treats, and ride a miniature Electric Train around the Green. Ice sculpting, hands-on activities include gingerbread house and ornament making. Listen to Christmas music and local choirs. At night, see the park on the Green sparkle with hundreds of colorful lights.
Christmas & Lantern Tours At The Historic Village At Allaire
4263 Atlantic Ave, Farmingdale, NJ, 732-919-3500
Through December 2018
Celebrate Christmas as you stroll through lantern lit Allaire village and learn about early American Christmas. Story telling, music, carolers, and much more!
Christmas On The Plaza At The Wildwoods
Byrne Plaza, Oak & Pacific Ave, Wildwood, NJ, 609-318-4504
December 7-8, 2018
Holiday crafts, ice skating, fire pits, children's entertainment, food, and Christmas parade.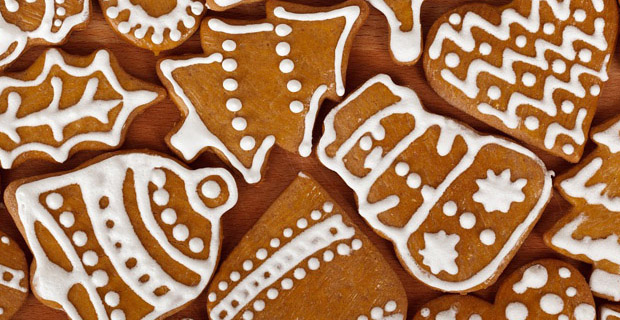 Gingerbread Wonderland 2018 Frelinghuysen Arboretum
353 East Hanover Ave, Morris Township, NJ, 973-326-7601
Through December 9, 2018
Visit a Morris County holiday tradition. Showcasing over 200 displays of gingerbread houses. Displays of trains, scenery, animals, and traditional!
Gingerbread Lane 2018 At New York Hall Of Science
47-01 111st Street, Corona, NY, 718-699-0005
Through January 21, 2019
Awesome gingerbread village on display with gingerbread houses, firehouse, police station, and store fronts. Gumballs, candy canes, M&Ms, candy corn, jellybeans, and more!
Holiday Train Show At Grand Central Terminal
New York Transit Museum Gallery & Store, New York, NY
Through February 3, 2019, Daily
Free annual New York Transit Museum train show. Marvel at model trains traveling through a mini NYC. Visitors go on an imaginary journey from Grand Central to the North Pole. Truly a delight for kids and adults!
Sea Of Lights At Jenkinson's Boardwalk Aquarium & Pavilion
300 Ocean Ave, Point Pleasant Beach, NJ
December 14-28, 2018
The Jersey Shore comes alive as indoor holiday lights brighten up Jenkinson's Boardwalk to become a Winter Wonderland. Treats, pictures with Santa, games, and more!
Winterfest Ice Skating At Cooper River
North Park Drive and Cuthbert Ave, Cherry Hill, NJ, 856-404-7138
Through February 18, 2019
A Winter Wonderland with ice-skating, family activities, arcade games, outdoor games, and tasty treats.