North Jersey's Premier Summer Day Camp Program
Spring Lake Day Camp of Ringwood NJ has been providing a well-rounded summer camp program for over 30 years, including daily swim instruction, general swim, catered hot lunches, professional sports, arts, science and adventure programs. It's an authentic summer day camp experience for children ages 3-15 and with the look and feel of a sleepaway camp. We help kids discover their own unique abilities, talents and passions.
Camp dates for Summer 2020 are June 29th through August 20th and offers 4, 5, 6, 7 and 8 week sessions for boys and girls ages 3 to 15. Full day program for ages 4-15 runs from 9:00am to 4:00pm, mini-day program for 3-4 year olds from 9:00am to 1:20pm.
Low camper to counselor ratio is what sets SLDC apart with superior attention, care and guidance. Campers swim twice a day in a 40,000 square foot heated pool complex. Our private 5 acre lake is solely used for boating, fishing and zipping.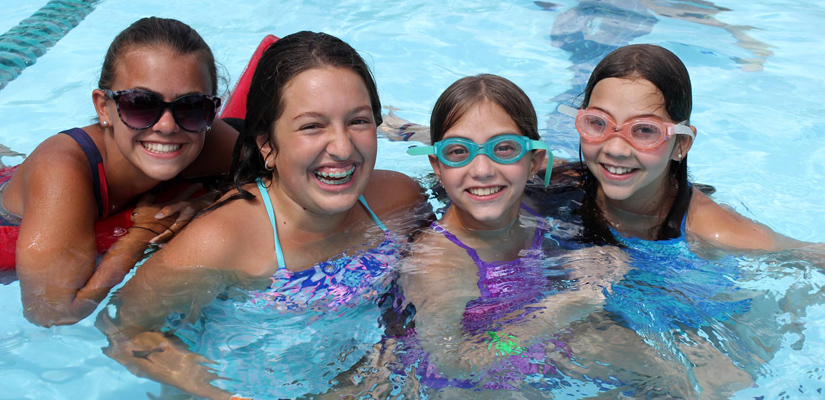 Spring Lake Day Camp offers over 35 specialty areas including aerial tree tops courses, zip lines, climbing walls, Lego robotics, a full fitness center, fashion center, ceramic studio, fishing, boating, discovery science, horseback riding, woodworking, cooking, jewelry making and every athletic sport you can imagine.
Hockey, soccer, tennis, baseball, lacrosse, gaga, golf, basketball, volleyball, martial arts and more will help keep the day action packed. Spring Lake hires only the highest quality staff who love what they do and offer professional skilled instruction and are positive role models.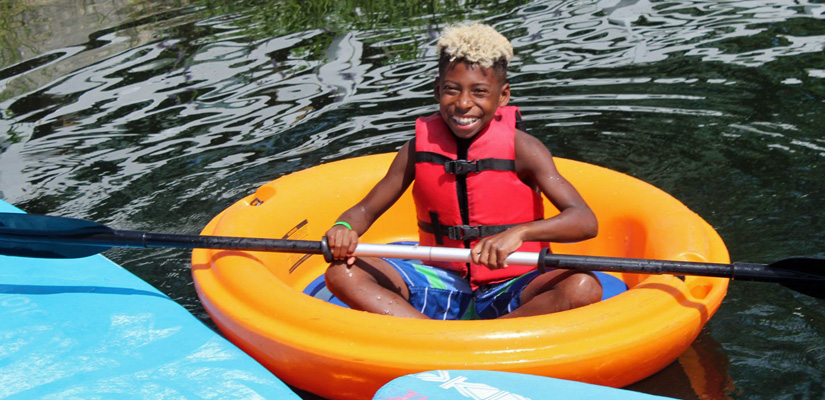 SLDC has a magnificent facility nestled in the foothills of the Ramapo Mountains. Our unique campus includes 5 pools, a state of the art heated pool complex which is designed to teach all levels of swim. We have daily swim instruction in the morning and free swim each afternoon. We are proud to be an official training site for the American Red Cross. Our aquatics facility includes a private 5 acre lake, water slides and a cool WIBIT.
We have athletic fields as well as indoor, air conditioned and covered areas to keep us moving beautifully on rainy and heat wave days.
Our 3:1 camper counselor ratios as well as very low camper to swim instructor ratios ensure quality attention and care. Door-to-door air conditioned mini bus transportation, catered hot lunch plus two daily snacks, camp shirts and a camp bag are included in our tuition.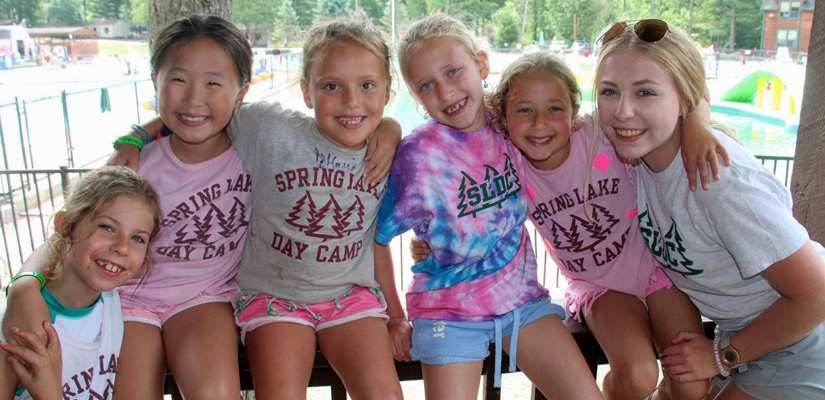 Once you visit you will see the difference and understand why campers look forward to the summer all year long. Give your child the gift of Spring Lake Day Camp, North Jersey's Premier Day Camp.

Spring Lake Day Camp is located at 234 Conklintown Road in nearby Ringwood NJ. It is single-family owned and operated by Mitchell and Michelle Kessler. For more information, call 973-831-9000, visit www.sldc.com or send an e-mail to: info@sldc.com.