Happy Father's Day 2023
Thank you to the "Dad" in our lives. Father's Day gives us a chance to express our love and appreciation to all the Dads out there. Some fathers wear several hats, ranging from chauffeur, bbq grill master, to handyman. But they can also do fun things with the kids, like go on rollercoaster rides, be a sports buddy, mini golf partner and cheerleader. Spending time with Dad is a great way to honor him. Here are some things to do for Father's Day in New Jersey and surrounding areas. Check NJ Kids Calendar for more events.
Kids Friendly Ideas
Splash with Dad at Big Kahuna's Waterpark (a BOGO event)
Sunday, June 18, 2023. Spend a fun water day with Dad. Big Kahuna's in West Berlin NJ is offering a special - Buy a one day ticket and get one FREE ticket for Dad. Valid in-person at the park only. There are plenty of water attractions & rides in their indoor and outdoor waterparks. Bring your swim trunks and plan on having a great time!!
Spend a day with Dinosaurs at Field Station Dinosaurs
Seeing life like dinosaurs is super cool. Have fun with the kids at Field Station Dinosaurs. Go back 90 million years and peek into a spectacular prehistoric world with over 30 life-sized robotic dinosaurs. Don't forget to buy your tickets today. This attraction is located in Bergen County's Overpeck County Park, Leonia, NJ.
Juneteenth Around the Square at Newark Art Museum
Monday, June 19, 2023 from 12-4PM. This is a FREE event but you must register at Newark Art Museum. Appropriate for all ages. This is an outdoor festival held at the Harriet Tubman Square, featuring performers, artists, yard games, activities and more! Enjoy the music and sounds of DJ Fauzi. Also offered is FREE admission to the museum 12PM-5PM on this day.
Amusement Rides at Storybook Land
Lots of fun for children and Dad at Storybook Land. There are unlimited rides, classic storybook attractions, animals, photo-ops and more! Enjoy a picnic lunch with the family on the park grounds. Save with special pricing when ordering tickets online. Located at 6415 Black Horse Pike in Egg Harbor Township, NJ.
Discover Animals at the Bronx Zoo
Join Dad and his wild side at the Bronx Zoo. Connect with amazing animals, watch Sea Lion & Penguin feedings, and hang with butterflies in the Butterfly Garden. Try the Bronx Zoo's Tree Adventure, you can zipline across the Bronx River or climb an urban ropes course.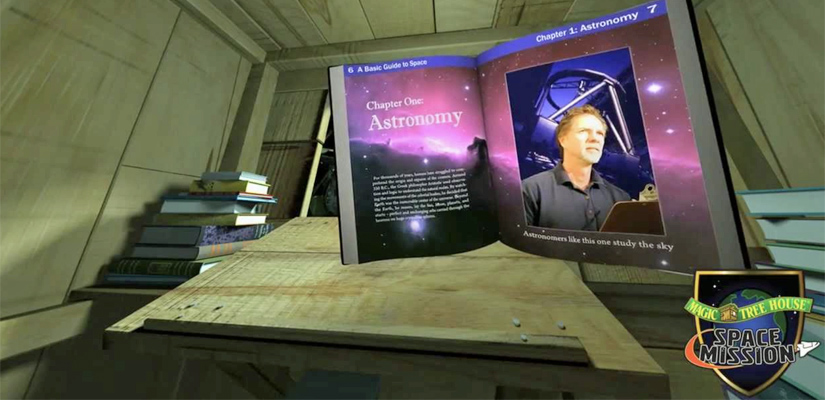 Planetarium Shows at NJ State Museum
On June 17th-18th, select Planetarium Shows will be shown: Magic Treehouse: Space Mission, Stars, EXO: Are We Alone, Touch the Stars. Also take some time to explore the NJ State Museum. The newest 2023 exhibit features Trenton NJ and is called "History Beneath Our Feet: Archaeology of a Capital City".
Open Cockpit Day at The New Jersey Aviation Hall of Fame Museum
On Saturday, June 17, 2023 from 10:30AM-4PM, you will be able to sit inside a Lockheed Bushmaster plane, U.S. Coast Guard Rescue Helicopter, MASH Bell 47 Helicopter and more! Get up close to see vintage military aircrafts, cars, bombers, planes, and helicopters. It's a great opportunity for Dads and kids to spend quality time together and learn about aviation heritage. The Museum is located at 400 Fred Wehran Drive, Teterboro NJ.
Camp Under The Stars at Wild Safari
Still available for Friday June 16, 2023 (5:30pm-9:30am), you can pitch a tent at Camp Adventura for an exclusive Safari Overnight featuring animals activities, giraffe feeding, and animal appearances. Bring your tent and sleeping bag. Reserve your ticket online at Six Flags Great Adventure.
Watch a Patriots Baseball Game
Sunday, June 18, 2023, bring dad to TD Bank Ballpark and get him a free t-shirt at the game. The Somerset Patriots are a Yankees Double-A Affiliate and they will be playing against the Altoona Curve.
Father's Day at Jenkinson's Boardwalk
Sunday, June 18, 2023. Dads receive FREE admission with a paying child at Jenkinson's in Point Pleasant Beach NJ. You can explore the Aquarium, Fun House, Mini Golf, Rides, and Adventure Lookout.
Family Woodland Hike at New Jersey State Botanical Garden
Sunday, June 18, 2023, 1PM-3PM. Dad can go on a child friendly Woodland hike with the kids and learn about nature, plants, & animals.
New York Mets Baseball Games
For Father's Day weekend June 16-18, 2023, take Dad to see the NY Mets versus The Cardinals. Special Bucket Hat giveaway on Sunday 6/18.
Enjoy Nature & the Outdoors at Saddle River County Park
Take a walk around beautiful Saddle River County Park in Bergen County NJ. There are 5 park areas that are connected by a multi-use path, from Ridgewood, Rochelle Park, Paramus, Saddle River, to Route 4. You can bike, walk, or jog along the paved pathways. Enjoy children's playgrounds, tennis courts, ponds, picnic areas, athletic fields and more!
Martian Mission At Crayola Experience
Through June 2023, it's Martian Mission at Crayola Experience at Easton PA. Kids can use their imagination to create their own space helmet and communicator cuff. Your child can also mold their own space craft. It's a fun adventure for the whole family! You can buy your tickets online.
Dig Dirt at Diggerland USA
Get Dad and the kids aboard a digger machine at Diggerland USA (West Berlin NJ). Have an awesome time operating machinery, driving an off-road Kubota Rider, riding a zipline, and maneuvering crazy cranes. Head over to the Water Main to enjoy water activities, slides, wave pool, and obstacle course. Buy your ticket online.
Morey's Piers Wildwood
Get wild! Spend the day or weekend with Dad in Wildwood at Morey's Surfside Amusement Pier, Mariner's Amusement Pier and Adventure Amusement Pier for fun filled rides, games, and food. If you like the water parks, Ocean Oasis Water Park and Raging Waters Water Park will keep you entertain with water fun for hours.
Father's Day Weekend at Six Flags Great Adventure
Bring Dad to Six Flags in Jackson NJ for incredible rollercoaster rides, fantastic adventures, entertaining shows, characters in costume, music, and plenty of fun.
Father's Day at the Pier Village
Treat Dad to a mini-vacation. As an exciting beachfront destination at the Jersey Shore, Pier Village offers family friendly dining, an array of specialty shops and boutiques, a rejuvenating spa and two hotels. The kids will surely be entertained at the Pier Village Arcade, Boardwalk Fun N' Games, and iconic Carousel. Fun for all ages!!
Visit NJ Kids for more things to do.