Who's reopened with cool Indoor Exhibits? (Updated 2021)
Interested in the Earth, flags, birds, dinosaurs, planes or ships? It's time to check out the museums again. Many have reopened with fantastic exhibits. If you want to spend a day indoors learning something, there is definitely an interactive experience or exhibit for you and your family to explore. Here are some of the more unique attractions waiting for kids to discover in 2021 and 2022. This list offers both in-person as well as virtual attractions. Please confirm availability prior to visiting as there may be timed admissions. Some locations (specifically NYC) will require vaccination proof and identification before entering premises.
Here's our Guide to Museums and Other Indoor Fun Learning Exhibits with reopened hours for the public, along with ideas for group trips.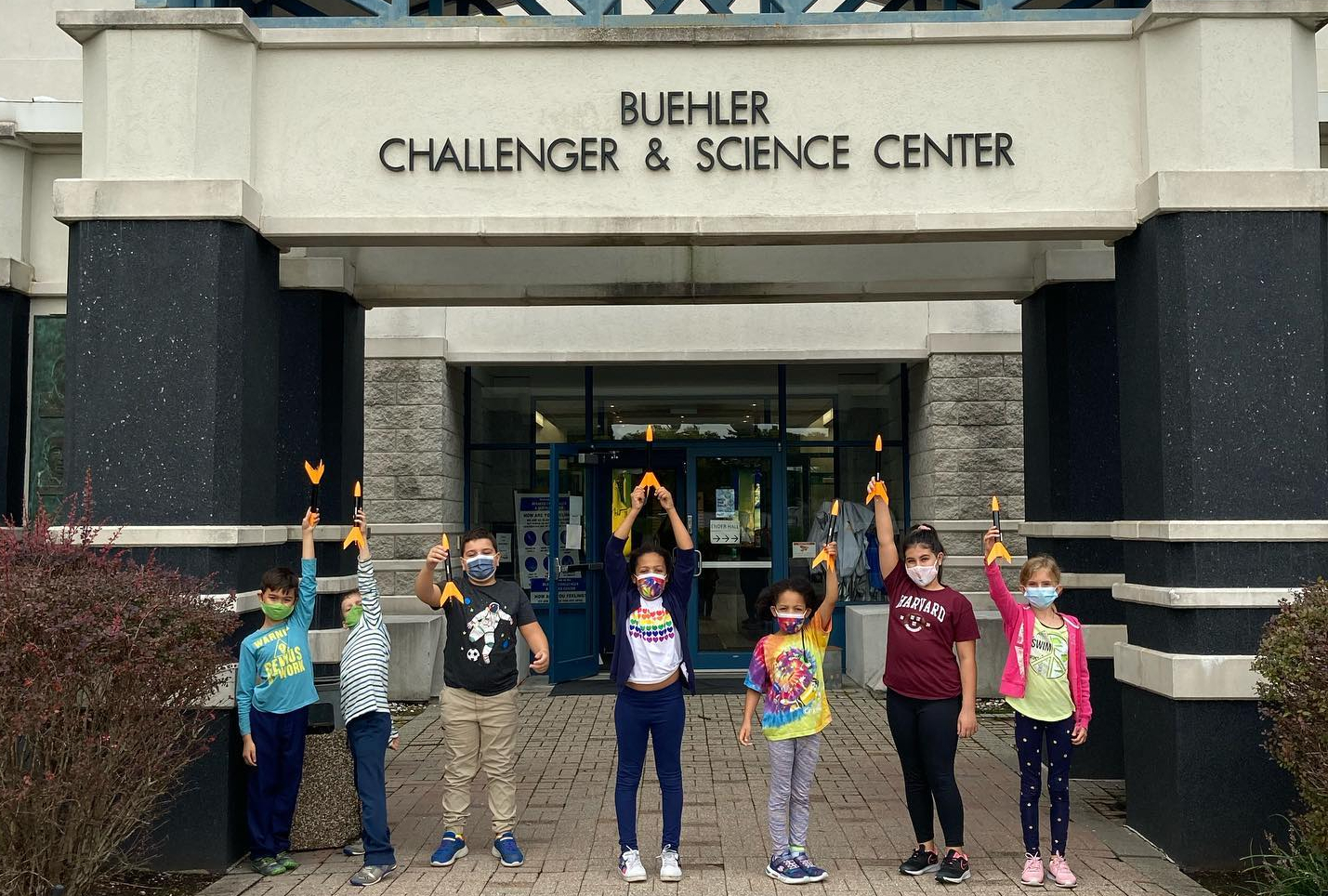 ADVENTURE AQUARIUM HIPPO HAVEN
Monday - Friday (10am - 4pm), Saturday and Sunday (9:30am - 5pm)
Hippo Haven is an experience like no other, offering unparalleled views of hippos above and below the water. It's home to 2 Nile hippos named Button and Genny. Visit their renovated home with beautiful lanterns, lush tree branches, and brand new friends. 1 Riverside Dr, Camden, NJ.
AVIATION HALL OF FAME OF NEW JERSEY
Hours: Tuesday - Saturday, 10am - 4pm

400 Fred Wehran Dr. Teterboro (Bergen County), 201.288.6344
The Aviation Hall of Fame museum contains a number of unique exhibits including the rocket engine that propelled the X-15 to incredible speed and height records and the first American hovercraft invented by Charles Fletcher. You'll see aircrafts, helicopters, many airplane models and other displays. Check out their Open Cockpit Weekend Nov 6th


BUEHLER CHALLENGER & SCIENCE CENTER SPACE MISSIONS
Hours: Monday - Friday after school, evenings, and Saturdays
Embark on a space mission beyond your wildest dreams! Their Public Missions allow kids take pre-flight training and a simulated space flight in a Spacecraft. They can do a Full Mission or a Mini Mission, kids work on teams to conduct experiments, monitor life support, and implement navigation orders. 400 Paramus Rd, Paramus, NJ 07652, 201.251.8589.
CORNING MUSEUM OF GLASS
Hours: Monday - Sunday, 9 am - 5 pm, daily, Labor Day through Memorial Day; 9 am - 7 pm
Make your own glass at the Corning Museum of Glass, from hot glassworking to fusing, to sandblasting, you and your family can do just about anything with glass, with the help of their experienced glassworkers. Demonstrations, tours, classes, school tours and family programs offer kids the opportunity to experience glass through storytelling, music, crafts, and much more. 1 Museum Way, Corning, NY
HUNTERDON ART MUSEUM
Explore your child's creative side at the Hunterdon Art Museum. With a number of workshops and classes for kids, they can make their very own artwork! Alternatively, the whole family can admire art from well-known artists as well as local artists. From Draw, Paint & Sculpt, Clay, Mixed Media, Pet Portraits and more. 7 Lower Center St, Clinton (Hunterdon County), 908.735.8415
IMAGINE THAT!!! CHILDREN'S MUSEUM
Hours: Monday - Sunday, 10am - 5:30pm
Imagine spending hours of fun at Imagine That! with a fantastic indoor playground and museum that is learning-focused with structured play areas & exhibits for preschoolers & young children. Kids can climb aboard a pirate ship, make arts and crafts and engage in all new sensory play features. Create bright light pictures on the huge Lite Brite wall. Classic stories are performed in our puppet theater. 4 Vreeland Rd, Florham Park, NJ, 973.966.8000.
INDEPENDENCE SEAPORT MUSEUM PATRIOTS & PIRATES
Monday - Sunday, 10am - 5pm
In the Patriots & Pirates exhibit, find out how the city of Philadelphia became connected to the founding of the United States Navy. Visit the full size Cruiser Olympia launched in 1892, the oldest steel warship afloat in the world and one of only two ships left from WWI. 211 S. Columbus Blvd. Philadelphia, PA, 215.413.8655.
INTREPID MUSEUM SEA, AIR & SPACE MUSEUM SUBMARINE GROWLER
Monday through Sunday, 10am-5pm.
The Intrepid Museum hosts rotating exhibitions on naval history, space exploration, technology and more. A View from the Deep: The Submarine Growler and the Cold War offers a behind the scene look at life on board. Other ongoing exhibitions: Beyond the Fire, and On the Line: Intrepid and the Vietnam War,. Explore their fully interactive exhibit space including Simulators, Exploreum Hall, Aircraft Collection and 3-D Films. Pier 86, W 46th St, NYC. 212.245.0072.
LIBERTY HALL MUSEUM
Hours: Wednesday - Sunday, 10am - 3pm
Liberty Hall Museum is a great place for all ages, even adults. They offer several events throughout the year! Check out their Afterschool Adventure: Tuesdays 3:30PM-5PM, Toddler Time Fall Edition: Nov 4th 10:30AM-11:30AM, Family Fun Day on the Home Front: Nov 20th 1:00PM-2:30PM, Gingerbread House Workshops in December and Breakfast With Santa in December. 1003 Morris Ave, Union (Union County), 908.527.0400
LIBERTY SCIENCE CENTER'S DINOSAURS AND SHOWS
Exhibit Through January 9, 2022
Embark on a prehistoric adventure alongside Sue the T.REX Experience, an interactive, engaging and hands-on exhibition through January 9, 2022. Go on a Dino Dig Adventure and uncover ancient dinosaur fossils buried in more than 60 tons of sand. Check out their new show called Asteroids: Discovery, Danger and Dinosaurs. 222 Jersey City Blvd, Jersey City, NJ, 201.200.1000.
MONMOUTH MUSEUM
Wednesday - Sunday: 10am - 4pm
The Monmouth Museum, a Museum of Ideas, presents changing art, history and science exhibitions to educate and entertain while providing a destination for creative expression and life-long learning to the diverse community it serves. For kids, check out The Wonder Wing, The Meyer Art and Nature Area and the Becker Children's Wing. 765 Newman Springs Road, Lincroft, NJ. 732.747.2266
MONTCLAIR ART MUSEUM SUNDAY STUDIO
Friday - Saturday: 10am - 6pm (Sunday: 11am - 5pm)
At Montclair Art Museum Sunday Studio is offered on the third Sunday of each month. Join them online for a close up look at select artwork from their exhibitions and a guided art-making activity with a MAM art educator live over Zoom. Homeschool Days are offered of the third Thursday of the month. For educators, they offer Educator Guides which are designed to provide teachers with questions, ideas, and materials for facilitating inquiry-based, open-ended dialogues with students of all ages. Email tours@montclairartmuseum.org. Virtual MAM has activities for remote. 3 South Mountain Ave, Montclair, NJ, 973.746.5555.
MORRIS MUSEUM SMITHSONIAN SPARK! LAB
Hours: Wednesday - Sunday, 11am - 5pm
The Spark!Lab offers any child (ages 5-12 years old) a new informal approach to hands-on learning with many unique, project-specific stations where inventors can engage directly with engineering and design challenges. They also have really neat exhibits, including Mechanical Instruments and Automata (self-winding machines), Rocks and Minerals, Costumes, and Mammals. 6 Normandy Heights Rd, Morristown, NJ
MUSEUM OF ICE CREAM NEW YORK
Hours: Thursday - Monday (closed Tuesday and Wednesday)
MOIC NYC features 13 multi-sensory installations filled with delightful sweets. Slide down a three-story slide, ride on a pink MOIC subway, and follow your way to a giant "Queen Bee" hive. Taste our new signature flavors and ice cream treats. Dive into a largest Sprinkle Pool! 558 Broadway, New York, NY.
MUSEUM OF ILLUSIONS
Hours: Monday - Thursday, 9am - 11pm, Friday - Sunday, 8am - midnight
The Museum of Illusions in New York is an exciting space for families where they can enjoy the collection of holograms, look closely at every optical illusion and observe each installation thoroughly. It's an entertaining and playful insight into the world of illusions. Check out their smart playroom where visitors of all ages can play, compete and learn with wooden puzzles, brain teasers, impossible knots, tricks and mathematical games. 77 Eighth Avenue, NYC. 212.645.3230.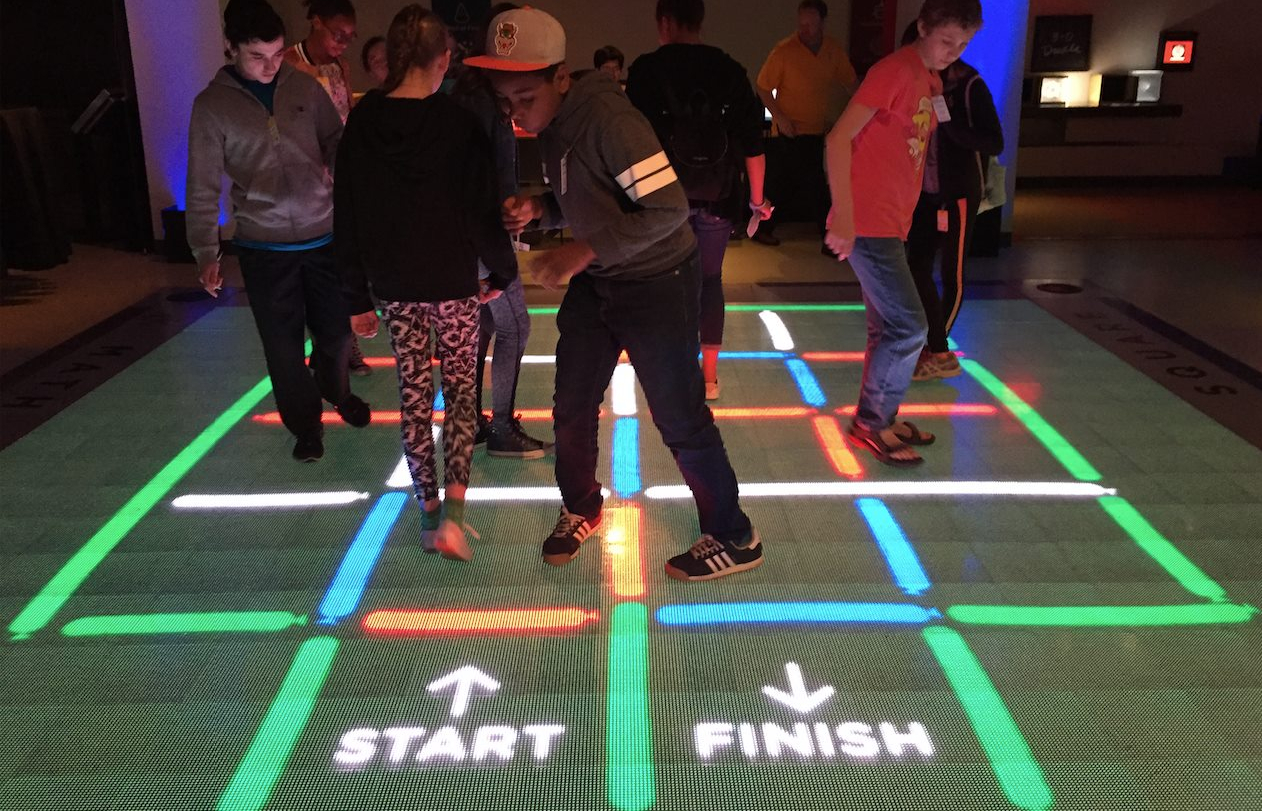 NATIONAL MUSEUM OF MATHEMATICS
Hours: Monday - Sunday, 10am - 5pm
The Museum of Mathematics (MoMath) is dedicated to mathematics in NYC. Explore amazing exhibits, take part in activities and roam through 42 interactive exhibits. Your child may love math after all! 11 E. 26th St, NYC. 212.542.0566.
NEWARK MUSEUM OF ART
Hours: Thursday - Sunday, 11am - 5pm
Endangered! Exhibit starts Nov 12, 2021 through April 24, 2022, exhibition will explore the stories behind some extinct, threatened and lower risk species, as well as how human behaviors affects animals. Check out their Virtual Escape Room Experience which brings your team or group of friends together with a unique, virtual experience - Escape from the Ballentine House! Great for holiday and teambuilding exercises. Virtual Field Trips connect to classroom curriculum and New Jersey State standards and are available through June 10, 2022. Look out for their Virtual Tour of Wondrous Worlds on January 20, 2022. Current in-person exhibits and interactive galleries are open. Check out their Creative Play schedule. 49 Washington St, Newark, NJ, 973.596.6550.
NEW JERSEY STATE MUSEUM
Hours: Tuesday - Sunday, 9am - 4:45pm
Explore the current exhibits at the New Jersey State Museum. The Civil War Flag Collection is Now Open! You can get up close and personal with a rare collection of flags carried into battle by New Jersey's Civil War soldiers and learn about the important role in history of the War Between the States. Other programs include the Planetarium which reopened (in-person and virtual options), Ask the Experts (in-person and virtual options), Virtual Field Trip Kits, and In Person Workshops & Tours (starting in Spring 2022). Check out the online digital resources for small explorers. Other exhibitions include Fossil Tales of NJ and Fine Feathered Friends. 205 West State Street, Trenton, NJ, 609.292.6464.
RIPLEY'S BELIEVE IT OR NOT MUSEUM
Sunday - Friday, 11am - 6pm, Saturday, 10am - 8pm
Experience Ripley's two unique attractions! The Odditorium, a collection of strange and bizarre exhibits from around the world. Enjoy The Vault Laser Maze Challenge, a mysterious room Maze filled with laser beams, just like in the movies! 1441 Boardwalk Atlantic City (Atlantic County) 609.347.2001. (second location in NYC)

RVCC PLANETARIUM ASTRONOMY AND LASER SHOWS
Ongoing 2021/2022
Raritan Valley Community College Planetarium and 3M Observatory are open for in-person programs. Offering public shows (Laser Magic, Perfect Little Planet, The Sky Above (sensory friendly) and private shows where you can choose an astronomy program or laser concert for up to 75 people (ages range from PreK - Grades 12 to adult). Observe the sun and solar system at the 3M Observatory (image above). Virtual Field Trips are available with a live Planetarium Presenter for all ages and grades. 118 Lamington Rd, Branchburg, NJ
STERLING HILL MINING MUSEUM
Hours: Saturday and Sunday, 10am - 3:30pm
Visitors at the Sterling Hill MIning Museum will be guided through about 1300 feet of tunnel inside the mine. Along the way, guides will stop at various stations and explain the equipment, history, working conditions, and geology of the mine. Visitors will see the lamp room, the shaft station, mine galleries dating to the 1830's, and much more. Kids can take a mining tour or sift the sand for minerals, gemstones and fossils in their water trough. 30 Plant Street, Ogdensburg (Sussex County), 973.209.7212
THE NATIONAL CONSTITUTION CENTER SIGNERS' HALL
Hours: Wednesday - Sunday, 10am - 5pm
Kids can tour this iconic exhibit Signers' Hall: The Constitutional Convention Exhibit featuring life-size statues of the 42 men who gathered in Philadelphia for the signing of the Constitution on September 17, 1787, spotlighting some of the famous figures including George Washington, Benjamin Franklin, James Madison, Alexander Hamilton and others. Also available as a Virtual Field Trip. 525 Arch Street, Philadelphia, PA 19106
THE FRANKLIN INSTITUTE - HARRY POTTER THE EXHIBITION
Hours: Wednesday - Sunday, 10am - 5pm

Love Harry Potter? Kids can get up close at the upcoming Harry Potter exhibit, and see authentic props and original costumes from the Harry Potter and Fantastic Beasts films and engage with magical environments and installations from the Wizarding World. This exhibit will bring magic to life, and connect visitors to the characters, settings and beasts behind the blockbuster films. 222 North 20th Street, Philadelphia, PA, 215.448.1200, fi.edu
THOMAS EDISON CENTER AT MENLO PARK TOURS
Hours: Thursday - Saturday, 10am - 4pm
Tour the Menlo Park Museum to see Thomas Edison and his work. A fully escorted tour will take you through exhibits and programs where you'll hear amazing stories about Thomas Edison and historic Menlo Park. You'll find many interpretative kiosks on the grounds of the 36-acre Edison State Park, a picnic area and a beautiful nature trail to explore. 37 Christie St, Edison, NJ 08820. 732.549.3299
THE AMERICAN MUSEUM OF NATURAL HISTORY SHARKS
Hours: Wednesday - Sunday, 10am - 5:30pm
This new exhibit Sharks opens December 15, 2021 and features dozens of life sized models ranging from 33 feet to 5 inches long, fossils from the Museum's collections, touch-free interactive exhibits challenging visitors to hunt like a hammerhead. Central Park West at 79th St, New York, NY, 212.769.5100.
VISUAL ARTS CENTER OF NEW JERSEY
Hours: Monday - Friday: 10am - 8pm, Saturday: 10am - 5pm, and Sunday: 11am - 4pm
If you are looking for a small museum to introduce the world of art to your kids, the Visual Art Center is a good place to start. There are really only two galleries, and they showcase changing exhibits. Current exhibit: The First Water Is the Body (through January 23, 2022). 68 Elm Street, Summit
THE METROPOLITAN MUSEUM OF ART
Hours: Sunday - Thursday, 10am - 5pm (closed Wednesday), Friday - Saturday, 10am - 9pm.
The Met has so much to offer kids and their families. Free drop-in programs for kids, parent child workshops, storytime, children's classes (virtual classes also). Hop onto an online time machine with #MetKids Microscope and learn through episodes about the science behind the art with true stories from The Met laboratories in this brand new animated series. 2 locations: 1000 Fifth Ave, NYC. 212.535.7710 and The Met Cloisters 99 Margaret Corbin Dr, NYC, 212.923.3700.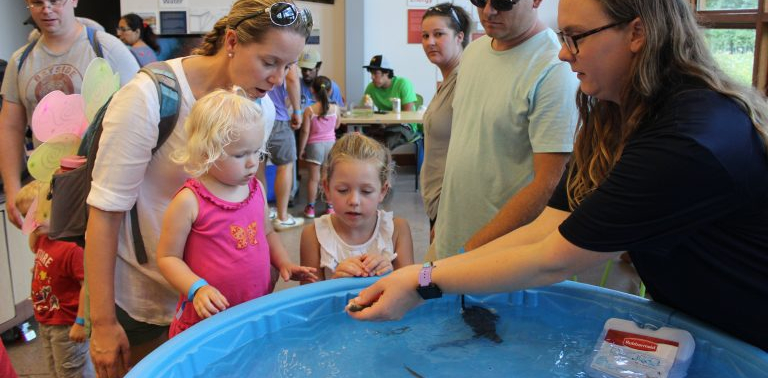 WATERSHED INSTITUTE
Hours: Monday - Friday, 9am - 5pm, Saturday and Sunday, 10am - 4pm.
Learn about conserving and managing water and energy at the Watershed Institute. Take self-guided or prearranged staff-led tours, walk the exhibit halls with live animal displays and interactive exhibits, a laboratory, and computer learning center. Then go on their 10 miles of trails through forests, wetlands, meadows and farmlands, opened daily from dawn until dusk. Go see the Butterfly House, Organic Farm. Free to the public. 31 Titus Mill Road Pennington, NJ 08534. 609.737.3735.
WEST POINT MILITARY ACADEMY
Hours: Monday - Sunday, 9am - 3:30pm
Take a one hour (or two hour) bus tour onsite and you will learn the history of Westpoint Military Academy! There's also a free onsite museum featuring a great weapons exhibit, you will see a full scale cadet barracks room, a cadet uniform room, and more. BONUS: You may see Cadets onsite training and on duty. 606 Thayer Rd, West Point, NY 10996. 845.446.4724.
---
You may be interested in:
Kid Friendly Native American Museums around NJ for fun interactive learning
NYC FREE Kids Friendly Museums