Take Your Children to Cool Indoor Exhibits in the New Jersey Area...
Interested in the Earth, birds, art, or ships? If you want to spend a day indoors learning something, there is definitely an interactive experience or amazing exhibit for you and your family to explore. Here are some of the more unique attractions waiting for kids to discover in 2020.
NEWARK MUSEUM DYNAMIC EARTH: REVEALING NATURE'S SECRETS
Ongoing 2020
At Newark Museum's Dynamic Earth, discover why earthquakes shake; see a volcano blow its top, peek inside the Earth to its very core. Uncover Earth secrets and all of the species that inhabit it. Many hands-on displays and exhibits for any budding scientist. 49 Washington St, Newark, NJ, 973.596.6550.
LIBERTY SCIENCE CENTER ANGRY BIRDS UNIVERSE
Through April 19, 2020
Visit LSC's premium exhibition, Angry Birds Universe: The Art and Science Behind a Global Phenomenon. Go on interactive adventures: use a real slingshot to aim at birds in the air; build and race Go Kart racing; draw and animate your own bird; conquer a climbing wall. 222 Jersey City Blvd, Jersey City, NJ, 201.200.1000.
MONTCLAIR ART MUSEUM DROP-IN STUDIO
Every Sun, through June 2020
At Montclair Art Museum Drop-In Studio, explore a range of art materials and processes based on artwork on view in the galleries. Each week features new a new art-making activity and gallery talk inspired by current exhibitions. Reservations are not required and visitors of all ages are welcome! 3 South Mountain Ave, Montclair, NJ, 973.746.5555.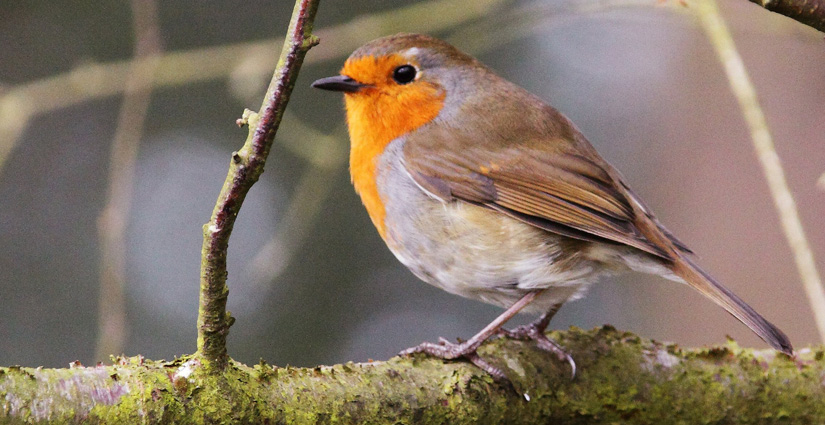 NEW JERSEY STATE MUSEUM FINE FEATHERED FRIENDS: BIRDS AS MAINSTAY AND MUSE
New Exhibit Jan 4, 2020 - Sept 13, 2020
Uncover the wonderful world of birds. Birdwatching comes indoors with over 200 unique bird pieces. This exhibit will bring together a wide assortment of artifacts and bird specimens to explore the concepts of birds as ecological mainstay and role as a design inspiring force. See porcelain bird sculptures and needlework samplers of birds. 205 West State Street, Trenton, NJ, 609.292.6464.
IMAGINE THAT!!! A NJ CHILDREN'S MUSEUM
Ongoing 2020
Imagine spending hours of fun at Imagine That! with our fantastic indoor playground and museum. Kids can climb aboard a pirate ship, make arts and crafts and engage in sensory activities. Create bright light pictures on the huge Lite Brite wall. Classic stories are performed in our puppet theater. 4 Vreeland Rd, Florham Park, NJ, 973.966.8000.
INDEPENDENCE SEAPORT MUSEUM PATRIOTS & PIRATES
Ongoing 2020
Find out how the city of Philadelphia became connected to the founding of the United States Navy. Visit the full size waterline model of Diligence of 1797; kids and adults can climb aboard the 102-foot Schooner Diligence for a fun adventure. 211 S. Columbus Blvd. Philadelphia, PA, 215.413.8655.
ADVENTURE AQUARIUM HIPPO HAVEN
Ongoing 2020
Hippo Haven is an experience like no other, offering unparalleled views of hippos above and below the water. It's home to 2 Nile hippos named Button and Genny. Visit their renovated home with beautiful lanterns, lush tree branches, and brand new friends. 1 Riverside Dr, Camden, NJ.
THE FRANKLIN INSTITUTE SPACE COMMAND
Ongoing 2020
Kids can learn about the wonders of outer space. See live data from the International Space Station, look inside a gallery of telescopes, spin a ball into the gravity wall, touch a real meteorite, and build a mars rover using K'Nex. 222 North 20th Street
Philadelphia, PA, 215.448.1200, fi.edu
THE AMERICAN MUSEUM OF NATURAL HISTORY T. REX: THE ULTIMATE PREDATOR
Ongoing through Aug 9, 2020
How did the T. Rex evolve? At the American Museum of Natural History, see amazing stunning life-sized models, fossils and casts, and activities for all ages, as well as an virtual reality experience for visitors ages 12 and up. Central Park West at 79th St, New York, NY., 212.769.5100.
MUSEUM OF ICE CREAM NEW YORK
Dec 14, 2019 - March 1, 2020
MOIC NYC features 13 multi-sensory installations filled with delightful sweets. Slide down a three-story slide, ride on a pink MOIC subway, and follow your way to a giant "Queen Bee" hive. Taste our new signature flavors and ice cream treats. Dive into a largest Sprinkle Pool! 558 Broadway, New York, NY.