Are you looking for a day or overnight for your child? Not sure how to begin your search? The American Camp Association, NY and NJ recommend families consider the following when choosing a camp for their child.
Philosophy & Mission - Each camp has its own mission and philosophy so you want to make sure the camp you are choosing has a philosophy that reinforces your own family's values.
Camp Director – Getting to know the camp director before signing up for camp is one of the best ways to get a feel for how the camp will run. You want to make sure you click with the camp director and feel comfortable entrusting your child in his or her care. Keep in mind you are forming a partnership with the director. Take the time to get to know the director through a camp tour, phone calls or emails.
Consider your child – While you may be excited about the camp experience for your child and certain aspects of different camp programs, make sure to step back and consider who your child is and if the program is the right fit for your child.
Think about what you want your child to gain – Take the time to think about what you would like the camp experience to look like and the takeaways you want for your child.
Program - Parents should ask about the camp program and what activities the camp offers. Think about what your "must have" activities are for your child and make sure the camp offers them. Be sure to ask about the program for your child's current age as well as in the years to come.
Enrollment Options – Ask about the different enrollment options available. For day camp, are you looking for a few weeks of camp or the entire summer? Does your family need before and after care for day camp and if so, is transportation provided? For overnight camp, consider if you want a full season camp or session camp.
Staff composition - Inquire about the age of the staff, their experience, pre-season and on-going staff trainings, background checks, the interview process, camper to staff ratios and supervision in cabins and various activities. At a minimum, camp staff should be trained in safety regulations, emergency procedures, communication, behavior management techniques, appropriate staff and camper behavior, and specific procedures for supervision.
Safety & Outside Review - Ask about what safety measures are in place at the camp you are interested in. These can include inquiring about medical personnel on property, emergency plans, staff screening procedures and instructor qualifications. You also want to ask if the camp is inspected each summer by the Department of Health and ask if the camp follows the nationally known accreditation process of the American Camp Association. Accreditation is a parent's best evidence of a camps commitment to a safe program.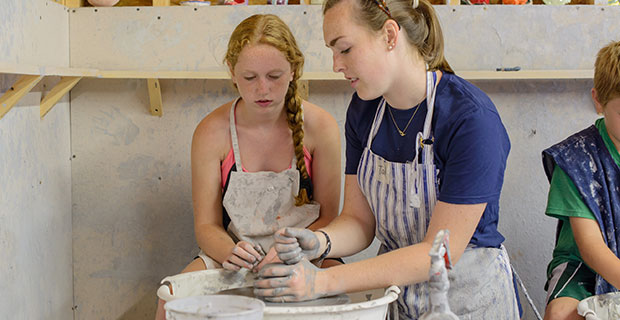 Need assistance in choosing a camp? You can call Renee Flax at the American Camp Association, NY and NJ for free, one-on-one advice in finding the right camp for your child. 212.391.5208.
By Jess Michaels
Director of Communications ▪ American Camp Association
http://www.aca-nynj.org