Windsor School - Specialized Education High School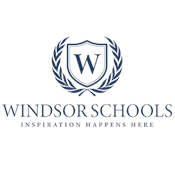 Windsor School: Specialized Education for Students Grades 9 to 12+
Windsor School provides a strong academic program in a structured school environment for students in grades 9 through 12+ with learning and/or behavioral difficulties. We're a high school that serves the special needs community: ADD, ADHD, Apraxia, Aspergers, Autism, Behavior, Intellectual & Cognitive Disabilities, Learning Disabilities, Mood Disorders, and Speech & Language difficulties. Each student's program is based on his/her Individualized Education Plan (IEP). Windsor School complies with the Core Curriculum Content Standards and meets all of the State of New Jersey graduation requirements.
Windsor School offers a college preparatory curriculum in all high school academic areas and assists students with college and post secondary school admissions. We offer transition services, employment and work study opportunities, and career exploration such as culinary arts, pastry arts, and woodworking.
Windsor School has an array of clubs and activities: Drama Production, Student Council, Socials, Spirit Days, Field Trips, Sports, Yearbook, and more!
Windsor School helps prepare special needs students for the future!