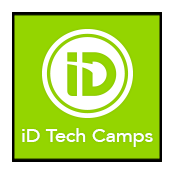 iD Tech Camps for Kids & Teens
Summer STEM programs held at Princeton, Seton Hall, Kean, and more!
At iD Tech Camps, students ages 7-17 learn to code, design video games, produce videos, mod Minecraft, create with Roblox, engineer robots, model and print 3D characters, work with AI and machine learning, build laptops, learn about cybersecurity, and more! iD Tech also offers all-girls tech camps and teen-only academies.
Coding: Code a mobile game or app, program robots, and discover the secrets of cyber security.
Game Dev: Create worlds, mod games, design 3D levels, and develop mobile games.
Robotics: Bring robots to life with code, build a laptop, design wearable electronics, and more.
Design: Produce videos, capture photos, create 3D models, and kick-start your creative portfolio.
This summer, your child can explore a prestigious campus, make friends as they master new tech skills, and join a community of more than 300,000 alumni. Camp is held at Princeton, Seton Hall, Kean, Fairleigh Dickinson, Monmouth, Montclair State, Ramapo, Rowan College, and others.

We've bet our reputation on recruiting the top instructors in the country. Our 8:1 student-to-instructor average ensures customized learning with the smallest class sizes, leading to "a-ha moments" and awesome outcomes. iD Tech summer courses are inclusive of every skill level and learning style.

Whether your child dreams of working at Facebook or Google, launching their own startup, or founding a nonprofit, their long-term skill development pathway starts here.