JS Golf Academy (Closter and Northvale)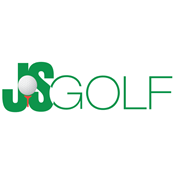 About Us
In Modern World of Technology Overload, our children are spending more time in front of TVs, computers, games, and smart phones. Our lives are driven by these things everyday and this can have greater impact on our children. Our goal is to provide personalized lessons, determine individual's ability, strength, and weaknesses. Children will also make new friends through sports and camps, become active and motivated, learn to be independent, and develop leadership.
Our highly motivated staff will always be there for the health of your family with open heart and ears. Should you have any question or concern, please do not hesitate to contact us at any time. We will listen and evolve into people whom you can trust with your distress and become stress reliever for our children.
n 3 and max 6 ( age of 5-7 )
Spring Camp (April 15-18), Summer Camp (June 24-August 22)
Our golf camps are designed for beginner, intermediate and Advanced Golfers.
Half Day Camps run Monday through Thursday, 9:30am to 12 noon . All ability levels are welcome. Half day camps are designed for new golfers as well as the intermediate level.
WEEKEND CAMP
Weekend camp(beginners)
Sep 8th - 29th( 4 times )
Saturday only
9:30 am - 11am
Min 3 and max 6 ( age of 5-7 )
Fee: $ 129