Bricks 4 Kidz - In-School Field Trips and Assemblies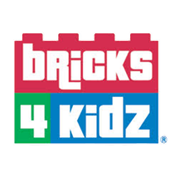 Bricks 4 Kidz
In-School Field Trips - Hands On Learning With Legos
Bricks 4 Kidz® in-school field trips are designed for students in kindergarten through 8th grade. We also work with mixed grade levels. Students build using Lego bricks. Our assemblies allow students to broaden their exploration skills, stimulate their observation, learn about science & STEM concepts, and awaken their curiosity.
A Bricks 4 Kidz® field trip takes learning out of the pages of the textbook and into an imaginative, 3-dimensional, hands-on learning experience! Use the LEGO® bricks your students already know and love to get them excited about learning. A Bricks 4 Kidz® field trip is a fun-filled, engaging experience that kids will be talking about long after the fun and learning has ended.
Field trips are 60 to 90 minutes and include one to two lessons, model builds, and a handout. Schools usually ask us to work with multiple classes back-to-back, which is more cost effective. We are happy to arrange a field trip that meets your educational and budget needs. Tell us what you will be working on, and we will find a theme-based project that complements it. You just need to provide a room large enough to accommodate all of the students.
Serving the greater Red Bank and Monmouth County NJ areas.
Please call us at 917-570-4914 or email Bricks 4 Kidz for more information. We look forward to hearing from you!