Autobahn Indoor Speedway - Field Trips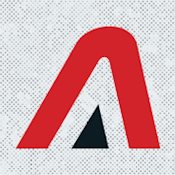 Fun and Educational Field Trips at Autobahn Indoor Speedway
An indoor speed track such as Autobahn is a cool place to go when you're planning a school, group, or camp field trip. Driving a Go-Kart sure is fun and educational to boot! Students will learn many STEM facts, especially as it relates to science. Students will receive a 30 minute instructor led class and will learn about racing and how it relates to topics such as speed, acceleration, friction, Newton's Law of motion, momentum, math, and vocabulary.
Autobahn STEM Academy Field Trip includes:
Classroom instruction with worksheet
Kart Talk and Solar energy talk
Hands on Learning where students will go on a track walk, get a safety briefing, and engage in driving and racing
Autobahn STEM Curriculm:
Meets Common Core State Standards and Next Generation Science Standards.
More details about Field Trips can be found on our Autobahn website or contact us at 845-818-0074.