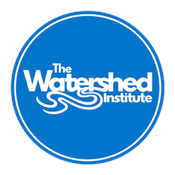 THE WATERSHED INSTITUTE
The Watershed Institute offers programs for elementary, middle and high school students. Our programs involve scientific investigations into our natural world and hands-on learning that aligns with the Next Generation Science Standards.
These programs take place on our 950-acre Watershed Reserve and in the LEED Platinum-certified Watershed Center.
Full-Day and Multi-Day NGSS Programs
The Watershed Institute's NGSS programs are designed to improve science education for all students by engaging and immersing students in a series of inquiry-based activities. Students work and think like scientists who delve into the three dimensions of science learning – science and engineering practices, crosscutting concepts and disciplinary core ideas.
NGSS school programs were developed and piloted in partnership with the Hopewell Valley School District. Our programs promote critical thinking, collaboration, and communication skills. The topics range from examining human impacts on the environment and constructing scientific models, to finding and engineering solutions to real-world problems.
More Class Programs
Our nature-based programs explore habitats, pond and stream ecology, water chemistry and biology, food webs, and other topics with hands-on activities both indoors and outside. Many of our programs incorporate discovery of waterways and explain the importance of watersheds.
For details about these programs and to book your school trip to The Watershed Institute, please contact Tammy Love, Education Manager, at tlove@thewatershed.org or 609.737.3735 ext. 42.