YMCA Camp Mason - Day and Sleepaway Camp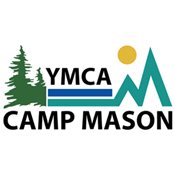 Something for Everyone at YMCA Camp Mason
At YMCA Camp Mason we believe that every child deserves the opportunity to discover who they are and what they can achieve. Since 1900, YMCA Camp Mason has inspired kids with countless opportunities to laugh, lead and make lasting friendships. Together, our proven programs and trained counselors engage and encourage young people and deliver meaningful and memorable experiences that keep families coming back year after year after year.
"I made so many new friends and now I know I can do anything!" – 14 year old girl
Our schedule allows campers to try new things and improve their skills while developing confidence, gaining a sense of independence, having fun and making lifelong friends. We hear from so many campers that their camp friends bring out the very best in them.
"I come to camp for all of the great activities." – 13 year old boy
We offer archery, swimming, boating, arts and crafts, drama, music, a climbing tower, zipline, dance, digital photography and movie making, basketball and court sports, a skate boarding park, mountain biking, hiking, aerial silks and countless other activities. Campers can even sign up for FREE off-site trips to explore our fantastic natural surroundings. There is something for everyone!
"At camp I can be myself." – 8 year old girl
98% of our camper parents report that their child felt a sense of belonging at camp, and 93% of parents indicated that their child's self-image improved as a result of attending YMCA Camp Mason. By connecting youth with positive adult role models and encouraging the development of independence and strong values, your child will thrive at camp.
Camper Ages: 8-16 years old
Camp Type: ACA Accredited, Traditional Day Camp, Sleepaway / Overnight Camp, Adventure, Travel, Performing Arts, Dance and Music, Sports, Science, Engineering, Design, STEM, Counselor in Training CIT Program
Oak Knoll School, Summit (Sun, Jan 22, 2023, 12-3PM)
Quaker Bridge Mall, Lawrenceville / Princeton (Sat, Feb 4, 2023, 12-3PM)