The Office for Persons with Disabilities and Special Needs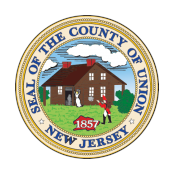 The Office for People with Special Needs in Union County
Part of the Individual and Family Support Services of the Department of Human Services. Serving the special needs community of Union County New Jersey.
What we do and how we can help:
Provide recreational and social opportunities for residents living with special needs including physical, cognitive and developmental challenges
Provide outreach to community groups and organizations to identify needs and interests of persons and families living with special needs as an opportunity to design effective programs
Develop additional resources to fund programs targeting engagement of persons living with special needs
Educate community residents on programs and social events
Recreation Programs offered:
Ceramics
Karate
Walking Programs
Yoga
Sampling of Fun Special Needs Events Held:
Carnival
Fishing Derby
Golfing
Ice Skating
Movie Day
Visit our website or call us at 908-527-4781 to learn more about Special Needs programs and services for children and adults.