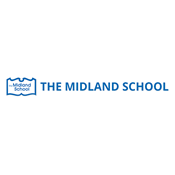 Our Approach is the Key
Midland's programs are developed for the individual student. Instruction is dynamic--changing to meet each student's needs considering their learning styles and developmental levels.
Teaching Tools that Work
Midland's staff uses multi-sensory, research-based strategies to address all core curriculum areas. Assistive technology and field trips make learning motivating and accessible for all students.
Skills Beyond the Classroom
Midland students' fitness and motor skills are developed in Adaptive Physical Education classes. The fine arts are addressed in music, shop and art classes.
Foundations for Independence
Midland's curriculum extends beyond the core area. A comprehensive social skills program and weekly instruction in a variety of adapted living skills prepare our students for success in the community.
Integrated Related Services
Occupational Therapy, Physical Therapy, Speech and Language Therapy and Counseling are provided. A variety of models are used to implement therapy services.