North Jersey Elks Developmental Disabilities Agency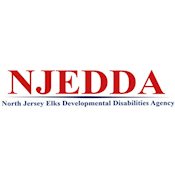 Advancing Independence and Enriching Quality of Life for Individuals with Developmental Disabilities
Special Toddler Playgroup
Serving Children ages 18-36 months who show delays in their physical development. Free of Charge, this program provides structured developmental activities for language stimulation, socialization and educational/play skills. Our a bilingual teacher, physical therapist and speech/language therapist consult in the program each day, and our credentialed social worker is available to help families in need of community resources.
Approved Special Education Programs
for students ages 3-21 in preschool, elementary school, middle school and high school. Students are referred by their local school district child study team and attend at no cost to parents.
Our PRESCHOOL PROGRAM serves children ages 3-5 through a full day program that meets 5 days a week.

Our ELEMENTARY AND MIDDLE SCHOOL PROGRAM serves students ages five through 14 who have complex developmental disabilities.

Our HIGH SCHOOL PROGRAM serves students ages 14-21, and offers a unique range of special education and therapeutic services designed to prepare students for increased independence of adult life.
Extra Curricular Activities
NJEDDA participates in Special Olympics. Our High School program offers "Boys Night Out" and "Girls Night Out" where the students remain at school on a Friday evening to make dinner, play games, or go on a field trip. Our annual spring prom is something students look forward to. Overnight trips to destinations.
Unique people supporting each other as we meet the challenges of life...
We don't look at a person's disabilities, we look at what they CAN DO!!