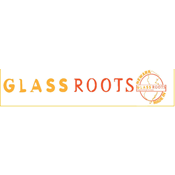 STEM+Arts= ​STEAM
GlassRoots programs are STEAM rich!
Field Trips, Camp Programs, Team Building, Public Classes and Workshops
GlassRoots has provided over 1,000 youth and young adults, and over 400 adults with nearly 10,000 hours of our high quality programming so far this program year (since July 1, 2017.) In over 3,425 visits Newark-area youth, young adults and adults explored not only their creativity through the glass arts, but learned transformational life skills that work with glass instills – persistence, resilience, communication, cooperation and more.