Creatively Yours Ceramic Painting~Glass Fusion~Canvas Painting (Ridgewood & Tenafly)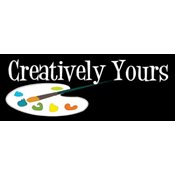 NEW TENAFLY LOCATION NOW OPEN!
9 Washington St. Tenafly, NJ 07670 • 201-627-8227
SUMMER RECREATION, AFTER SCHOOL PROGRAMS​, AND ART THERAPY PROGRAMS
CREATIVELY YOURS has the perfect activity for your summer recreational program. We are a paint your own ceramics and glass fusion studio and have been the premier entertainment destination for kids and their families for the past 15 years.
We are also the fun learning activity for scout troops, summer camps and recreational programs as well as after school programs for many schools from Bergen county and beyond.
Ceramic painting enhances motor skills and has a calming, relaxing effect. Therefore, we also offer this activity year round as an Art Therapy Program for senior centers, hospitals and groups with special needs.
Summer Camp
Campers will complete a variety of projects including ceramic painting, glass fusion canvas painting and clay building.
Click here for Summer Camp Details
Kids Parties
FREE personalized birthday plate! Celebrating your kids' birthday party with their friends at Creatively Yours gives them the opportunity to have fun while creating their own masterpiece. You can even book the whole studio for a private party!
Scout Programs
Creatively Yours is the fun learning destination for your scout activities. Budding artists will have fun creating
a clay, ceramic, or glass project while learning about the different stages involved in finalizing their masterpiece. In our studio, the scouts will learn different techniques of pottery painting, clay building, or glass fusing. They will also learn how the projects are completed.
Click here for Party and Scout Information
SPECIALS & EVENTS
As an independent studio, our main focus is to offer the best experience and value for our customers.
Therefore, we offer an excellent service and the best value around! For starters, our flat studio fee is ONLY $5 ! Then, when you pick up your finished project you will get a $5 GIFT CARD to our studio!
We will also match any price or offer from any competitor!
Click here to see our current Special and Events
FOR GLASS FUSION, PLEASE CALL THE STUDIO FOR RESERVATIONS


HOURS OF OPERATION:

Monday 10am-6pm (both locations)

Tue: 10AM - 9PM

Wed: 10AM - 9PM

Thu: 10AM - 9PM

Fri: 10AM - 9PM

Sat: NOON - 9PM

Sun: NOON - 8PM


Tenafly Studio Open Sundays For Parties



CALENDAR
For glass fusion, please call for reservations 201-857-0900.
Canvas painting and other posted classes should be booked on line.
We can also come to your location ... call for details and reservations.
Click here for our Full Calendar of Events