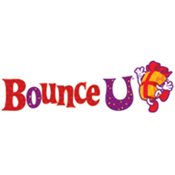 BounceU is Paramus's Best Birthday Party Place for Kids!
Jumbo-Sized Fun Party
Kids at your birthday party feel like kings of the world at BounceU of Paramus with giant indoor inflatable playgrounds.
Easy, Fast, Fun Kids Party
Planning your kids birthday party is not a problem. Just call or go online.
Private Party Space for Your Kids Birthday Party
Your birthday party rules with its very own inflatable playground stadiums and birthday party room.
Party Add On Options:
Cosmic Bounce Party: Crank up the excitement at your BounceU Party with out-of-this-world lighting! It adds an extra thrill to our inflatable rides and games, and kids love the glow-in-the-dark accessories. You can add Cosmic Bounce to any Party Package, which means you don't lose any of your favorite features – you just make 'em more cosmic!
Interactive DJ: Add an Interactive DJ to your party. The DJ will set up in the bounce rooms with our professional Studio quality DJ equipment and spin the latest hits. (feel free to provide a music list, but please keep in mind not all songs are available). The DJ will play games and entertain kids as well as provide Free GIVE-A-WAYS.
L.E.D. Dance Party: GLOW DANCE PARTY!
Let's pump up the action with our staff directed Dance Party which includes special effects lights in the party room, all kids receive glow bracelets and necklaces while we play a selection of music specific for your party and dance, dance, dance.
Themed Party: Customize the look of your party with one of our popular themed packages!
See Complete List of Add-On Options here