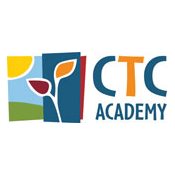 We serve diverse learners with multiple and varying disabilities at our two campuses
Who We Are

CTC Academy is a 501 (c)(3) non-profit organization that provides educational and therapeutic services for students with a diverse array of developmental and physical disabilities. Through our collaborative educational and therapeutic programs as well as support services for families, we have been serving diverse learners with multiple and varying disabilities for over 65 years.
We have two campuses:
• Fair Lawn
– Our
Fair Lawn Campus
serves students ages 18 months through 6 years of age.
• Oakland – Our Oakland Campus serves students 6 through 21 years of age.
Learning Program
The focus of our learning program is to enhance students' individual strengths through innovative learning techniques that promote autonomy and success. Assistive Technology is used throughout the program as both a teaching method and a tool to increase and promote communication.
Program Features • Small class size • Extended school year program (July) • Toileting and Hygiene Program • Specialized nursing team headed by a New Jersey Certified School nurse and consulting physician.
Therapy Services
At both campuses, CTC Academy provides therapeutic services based on the student's IEP (Individual Education Program). We foster a collaborative approach enabling our students to reach their fullest potential in the school environment. All CTC Academy therapists are licensed professionals who are certified by the NJ Department of Education. Our school offers therapeutic services in:
• Occupational Therapy • Physical Therapy • Speech, Language and Feeding Therapy
Curriculum Enhancement
Through curriculum enhancing programs we offer many opportunities that encourage our students' creativity and physical development.
• Martial Arts • Dance • Community Based Instruction (CBI) • Music Therapy • Horticulture • MOVE Program
Consultative Services
Our professional staff offers the following consultative and specialized services for our students:
• Assistive Technology • Equipment and Orthotic Clinics • Behaviorist • Physiatrist• Nutrition Clinic
Early Enrichment Program
dream. achieve. grow.
(EEP) offers a group-based therapeutic and educational enrichment program for children ages 18 months to 3 years. This age range represents a critical educational point in a child's life as learning and development are at their highest rate. At CTC Academy, we recognize and nurture this opportunity for growth and development.
Each two-hour session is for children who demonstrate various types of speech, physical and/or cognitive delays. This includes children with congenital disabilities such as cerebral palsy, genetic and chromosomal disorders as well as Down syndrome and autistic spectrum disorders. >
It's Fun!
EEP enhances and builds upon Early Intervention services received in the home. By addressing the social, physical, verbal and intellectual needs of children in a peer-based classroom setting, children gain the basis for their educational future as well as the confidence to succeed outside of the home.
The children engage in circle time, songs, story time, playtime, arts and crafts activities, music class, yoga, gross motor activities, physical education, snack, computer activities and water/ sand play. We incorporate individualized therapeutic activities – swings, therapy balls, adapted tricycles and obstacle courses – suggested by CTC Academy's therapeutic staff.
Our facility is equipped with an adaptive playground, adaptive gymnasium and more. We encourage socialization and teach communication skills in a small and personal group setting.
Our Professional Staff
For each EEP class of six students, the instructional staff consists of a certified Special Education Teacher and two Teaching Assistants. CTC Academy also has three School Nurses and a Social Worker to provide support.
The CTC School Social Worker is available to help parents navigate through every stage of the educational process and the services available to families of children with disabilities. CTC sponsored parent workshops and information nights provide important information andbring together parents with similar situations and experiences in a supportive environment.