Imagine That!!! New Jersey Children's Museum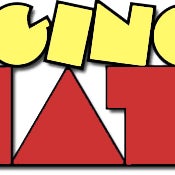 IMAGINE THAT!!!® Children's Discovery Environment in Florham Park, NJ
We Specialize In Children's Birthday Parties, Play Groups, Field Trips, School Class Trips!
At IMAGINE THAT!!!® Florham Park, NJ we provide a learning experience in a NJ children's discovery museum environment that's fun and exciting for children, parents, teachers, and scout leaders. We specialize in birthday parties, field trips, school class trips, and play groups. More than 75,000 children and 30,000 adults visit us every year.
Field Trips
Are you a teacher looking for a fun field trip? Give us a call! We have been servicing schools from all over New Jersey for over 25 years by providing a safe, fun & educational day that student's love! Featuring 2 jungle gyms, pirate ship, fire truck, grocery store, diner, arts & crafts, music room, blue blocks building, and puppet shows. Plus we have private lunch rooms to accommodate your group.
Your children are encouraged to touch, discover, learn and explore in a 16,000 square foot hands-on museum featuring 35 unique exhibits. Our concept is that children. Learn through play so we provide a safe environment where they can use their imaginations and have fun exploring and discovering unique and interesting exhibits and learn at the same time. The exhibits are specifically designed to stimulate the child's imagination and intellect. Trained staff members are on hand to explain activities and exhibits and to guide visitors through different areas of interest.
Birthday Parties
Our Imagine children's museum also specializes in kids birthday parties! Our party coordinators are available every day to assist you in any way they can to create a magical experience for your child's special day. Want something more exclusive? We also offer private parties, where you can rent the entire space for you & your guests! Our one year old birthday parties are a family favorite here at Imagine That!!! Princesses & Characters are available for your child's birthday bash;Create priceless memories for your child and their guests.
Open Play Hours
Come To Play And Stay All Day At Imagine Children's Museum! We offer open play for parents & children to explore at their own pace. Whether you want to make a day trip or just have an hour before naptime, children will enjoy combining imagination and play throughout our 16,000 square foot hands-on facility. With over 20 unique areas of play, there is something for every child.
Does your child love art? Let them create their very own Picasso in our craft room!
Do they love to jump, run & slide? Our three story playscape provides a great outlet for excess energy!
Would they love to have their own piano or guitar? Let them jam out in our music room!
Is there a little shopper in the house? They can grab a grocery cart and go!
*Make sure to check our indoor admission ticket calendar for any delayed openings or early closings for private events!