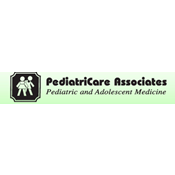 PediatiCare Associates provides care to newborns, children, teens and young adults in Bergen, Morris and Passaic Counties and surrounding areas
Choosing a pediatrician is an important and personal decision and we want you to feel at ease with the care you and your child will receive.
Welcome to PediatriCare Associates
It is our goal to provide you and your family with the most comprehensive, progressive, consumer oriented health care available. Watching healthy children grow and develop is as gratifying to us as it is to you. In essence, we are equal partners in a process that is on-going until your children are on their own. The impact that we both have on your children cannot be emphasized strongly enough - each day provides us with the opportunities to learn more about our children and ourselves.
Whether it's your child's first visit, or just a routine well–child checkup, we strive to make sure you and your child are always comfortable and informed. We take the time to talk with parents and care givers to help you understand your child's needs, and we equip you with the knowledge necessary for promoting a lifetime of optimal health and wellness.
Our pediatricians and staff believe exceptional care is obtained when there is an on–going relationship between the doctor, staff and patient and family. We want to be lifelong partners in your child's health. We achieve this goal by listening to your questions and concerns, and educating you on how to promote a healthy lifestyle for the entire family.
When you choose PediatriCare Assocciates, you can feel confident that you are teaming with knowledgeable, compassionate doctors and staff who have dedicated their careers to child–focused health care. Please do not hesitate to contact our office with questions or concerns. Our pediatricians and nurturing staff look forward to meeting you and your family