The Little Gym of Wayne (Passaic County)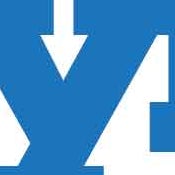 It's all about the kids! That's what we believe here at The Little Gym of Wayne, NJ
Gymnastic Classes from Babies to Grade School
We offer progressively structured classes and a positive learning environment. We strive to create opportunities for your child to try new things and build self-confidence. Our trained instructors nurture happy, confident kids through a range of classes such as parent/child classes and gymnastics, plus fun extras like parties, camps, and more. We want your child to learn to love the gym and come running in here with a smile on their face every time they come through our door! We give the kids lots of positive attention and we love it when you help us out with that at home. We also try to provide a clean, safe environment where kids can be themselves and feel comfortable around both children and grown-ups.
Our age-appropriate activities for kids in Wayne are designed to facilitate maximum fun and ongoing skill development through movement, music, learning and laughter. Your child progresses at their own pace, having fun and building confidence as they develop new skills.
Parent / Child (Ages 4 Months – 3 Years)
Our Parent/Child classes promote early development and provide a strong foundation for your child's critical first three years.
Pre-K Gymnastics Classes
Ages 3-6: Our pre-school gymnastics program will help your child channel their boundless energy and reach developmental milestones in a structured environment.
Grade School Gymnastics Classes
Ages 6-12: Your big kid will flip at the chance to tackle new challenges at their own skill level in a super fun environment.
Sports Skills
Ages 3-6: Get your child ready for tip off, kick off, or the first pitch, while paving the way for a lifetime of positive sports experiences. Our trained coaches run drills and simulated games for many popular sports including soccer, baseball, basketball, football, hockey and golf with an emphasis on teamwork and sportsman- (and woman!) ship. And that's a home run in any parent's playbook.
Dance Classes
Ages 3-12: If you've got a kid that can't stop tapping their toes to the beat, then we've got a class where they can dance their socks off! We'll introduce your child to ballet, tap, and hip-hop techniques, while allowing them to express themselves through creative movement. Your dancer will also spend part of each class working on complementary gymnastics skills in the gym in order to emphasize poise and balance.
Karate Classes
Ages 4-12: Your little martial artist will block, punch and kick their way through this positive, noncompetitive twist on the ancient martial art. Obstacle courses, high energy music, skill-based activities and games create fun learning opportunities to help kids gain the focus needed to excel in the gym, in the classroom and everywhere else they go in life.