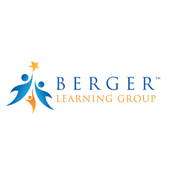 The Berger Learning Group offers a variety of services at the center, at home and at school to meet your child's and family's needs.
Some of the services offered include:
ABA program supervision/coordination, School consultations, 1:1 ABA/VB instruction, Classroom behavioral support (shadowing), Social skills training, Specialized reading comprehension instruction (using concept imagery), Workshops for schools/parents, Functional Behavior Assessment (FBA), Parent training, Positive Behavior Intervention Plans (BIP), Assessments (ABLLS, VB-MAPP, etc.), Home program/School staff training, Parent training, BCBA supervision/mentorin
Individualized programs are designed to meet your child's specific needs.
Among the many skills addressed are:
Attending (eye contact and sitting appropriately), Language-communication (receptive & expressive language, functional language), Cognitive skills (pre-academic and academic skills), Play skills (toy play, games, interactive play), Social-emotional skills (pretend play, social skills), Reading comprehension, Self-help skills [dressing & undressing, eating (self-feeding and food selectivity issues), toilet training, self-management (increasing independence)], Motor skills [fine motor skills (play-based), writing/drawing, gross motor skills (playing ball, jumping, bike riding), walking appropriately], Behavioral challenges (tantrums, transitions, hitting/aggression, bedtime issues, etc.)