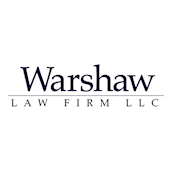 Julie Warshaw, Esq. has been practicing law since 1993
Ms. Warshaw is dedicated to practicing special education law, assisting children with Autism, Dyslexia, multiple learning disabilities, cognitive impairments, speech and language deficits, allergies, medical conditions, and other special needs to obtain a Free and Appropriate Public Education, to obtain an out-of-district placement, if needed, and to obtain the services and educational plan appropriate for each individual child. She also represents children who have been the victims of discrimination and/or institutional abuse. She represents children who have been victims of or accused of harassment, intimidation, and bullying and /or cyberbullying in and outside of school or in violation of the New Jersey Anti-Bullying Bill of Rights statute, as well as children and young adults with varying disabilities who have found themselves caught up in the criminal justice system.
Ms. Warshaw serves as a consultant in Special Education matters to various law firms and clients throughout the United States.
She is also a guest speaker in New Jersey and New York to various organizations, professionals, and groups of parents of children with special needs. To reach Ms. Warshaw to assist with a special education matter or to address a group or organization, please contact our office at (973) 433-2121.