Banyan High School & LIFE Academy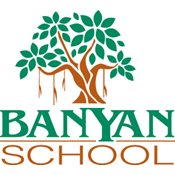 Banyan High School and LIFE Academy
Banyan High School is a New Jersey Department of Education approved, private, non-profit high school for students whose academic and social development has been compromised by learning disabilities, and who require an intensive, individualized approach to instruction. In addition to preparing students for admission into four-year colleges, community colleges, technical & vocational schools, and the workforce, Banyan High School offers an 18-to21 year old adult transition option as part of the LIFE (Learning Independence. Fostering Empowerment.) Academy.
While adhering to the New Jersey Core Curriculum Content Standards (NJCCS), each student's education is individualized to support the academic, social, and career skills needed for their success. The experienced staff differentiates instruction through a multisensory approach, understanding individual learning styles, and utilizing a variety of teaching strategies and program components. Class sizes are small to ensure that every student receives the support that they need.
Based upon individual needs, Counseling, Speech/Language Therapy, Occupational Therapy and Physical Therapy are all available for students.
Banyan High School Academic Curriculum includes:
English and Literature, Reading Essentials and Reading Enrichment, Mathematics, History, Science, Spanish as a World Language, Personal Finance, Health & Wellness, Music, Art, Family & Consumer Services, and other electives.
Extracurricular Activities
In addition to the academic program, Banyan High School offers many extracurricular activities and programs found in traditional high schools, including:
• Art and Photography Program
• Clubs and Sports
• College and Career Counseling
• Community Service Opportunities
• Daily Living Skills Training
• Music Program (The Rock Band has continued to win the Dorney Park "Music in the Parks" competition)
Extended School Year (ESY)
Banyan High School and LIFE Academy offer an annual Extended School Year (ESY) program during the month of July.