Banyan High School & LIFE Academy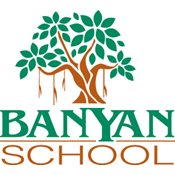 Banyan High School • LIFE Academy • Chilton Medical Center Project SEARCH Educational Partner
Banyan High School is a New Jersey Department of Education-approved, private, non-profit high school for students whose academic and social development has been compromised by significant, language-based learning disabilities, and who require an intensive, individualized approach to instruction. Our program prepares students for admission into four-year colleges, community colleges, technical & vocational schools, and the workforce. Banyan High School offers an 18- to 21-year-old adult transition option as part of the LIFE (Learning Independence. Fostering Empowerment.) Academy. We are also the proud Educational Partner of the Passaic County Project SEARCH program: Chilton Medical Center Project SEARCH Program.
Banyan High School
Our students' education is individualized to support the academic, social, and career skills needed for their success. Typically, we serve students whose academic success has been compromised by one or more learning challenges, including: dyslexia; reading, decoding and comprehension deficits; attention deficit disorder; autism spectrum disorders/Asperger's syndrome; visual/spatial processing disorders; mild to moderate cognitive deficits; fine/gross motor incoordination; auditory processing dysfunction; apraxia/dyspraxia; short-/long-term memory deficits; social skills deficits; anxiety; difficulty with organization/study skills; and poorly developed executive functioning skills.
Our school offers a departmentalized academic program with a strong guidance and social skills component. The curriculum is adapted to each student's education needs and progress is monitored to be sure each method of instruction is appropriate for the individual
The experienced staff differentiates instruction through a multisensory approach, understanding individual learning styles, and utilizing a variety of teaching strategies and program components. Class sizes are small to ensure that every student receives the support that they need.
When students graduate from Banyan High School, the guiding focus is that our students are prepared for life.
Banyan High School Academic Curriculum
At Banyan High School, our mission is to strengthen the academic proficiency of high school students with learning disabilities by concentrating on reading, language and communication; fostering social and life skills, and providing the educational and vocational support necessary for students to gain independence inside and outside of the school environment.
Our reading program offers individual and small group instruction in decoding, vocabulary, and comprehension. Some of the major components of our program include the Wilson Reading System®, Lindamood-Bell® Visualizing and Verbalizing®, Language Comprehension and Thinking (V/V), Conover Online™, as well as additional research-based programs.
Our high school curriculum includes: English Literature, Reading/Wilson Reading System®, Mathematics, History, Science, World Language, Personal Finance, Health & Wellness, Music, Art, Family & Consumer Services, and other electives.
Based upon individual needs, Counseling, Speech/Language Therapy, Occupational Therapy and Physical Therapy are all available for students.
Extracurricular Activities
In addition to the academic program, Banyan High School offers many extracurricular activities and programs found in traditional high schools, including:
• Art and Photography Program • Clubs and Sports • College and Career Counseling • Community Service Opportunities • Daily Living Skills Training • Music Program (The Rock Band has continued to win the Dorney Park "Music in the Parks" competition)
LIFE Academy
LIFE Academy emphasizes life and work skills in a supportive environment that builds confidence and success. The students receive training and support in Academics, Career Prep, Life Skills, Mobility, Community Involvement, Technology Skills, and Executive Functioning. The goal for all of the students at LIFE Academy is for them to be productive, responsible citizens. In order for our students to achieve this goal, the curriculum extends beyond the classroom and into the surrounding community.
One way this is accomplished is through the Chilton Medical Center Project SEARCH program which is a work transition program for special needs high school students, ages 18 to 21, who want to be immersed into the work force. Project SEARCH is a one-year, work-preparation program which combines classroom instruction, career exploration and hands-on training.
Extended School Year (ESY)
Banyan High School and LIFE Academy offer an annual Extended School Year (ESY) program during the month of July.