Performance Pediatrics - Totowa Location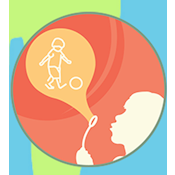 Performance Pediatrics specializes in working with children with challenges associated with disorders of relating and communicating
including autism spectrum disorder, aspergers, sensory processing disorders (sensory integration disorders), regulatory disorders, dyspraxia, learning, behavioral and neurological disorders, gross/fine motor difficulties, visual perceptual/spatial challenges, self-help, and motor-coordination difficulties. We embrace the DIR®/Floortime Model of treatment. Sensory Integration Theory with an emphasis on understanding the impact of the child's sensory processing and postural control on their capacity to relate, communicate and learn. The focus of the practice is to empower the child and parent with their interactions through child directed play.
Our Mission Statement
Performance Pediatrics strives to assure a positive, child-friendly, family- based center servicing Sussex, Morris, Warren, and Passaic counties in NJ. Our mission is to give each child the best of our experience and attitude helping to maximize their function and independence in school and home. We work at giving parents empathy, understanding, and the knowledge to help their kids, believe in their abilities, and achieve goals. At Performance Pediatrics, we believe in treating the whole child to individually meet each child's unique and special needs. We strongly believe that ALL children have the ability to grow, learn, and develop and it is just a matter of tapping and discovering "how" they learn "best," believing in them, and providing the "just right" guidance along the way.
Our goal is to provide the highest quality therapy to children and their families, with new and current evidence-based research and clinical experience. We strive to be on top of the latest programs available to help children with and without special needs, as well as, to maintain the highest level of education and professionalism in our field.