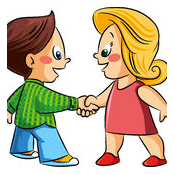 Friendship Solutions LLC is a social skills program for children 4-18 who have autism and other developmental disabilities.


After school social skills programs for learners ages 4 - 18.

Sessions begin mid-September in our NEW Fort Lee, NJ location at 1564 Lemoine Avenue, just south of the Goerge Washington Bridge.

Small groups that target a wide range of skills including conversation, winning and losing, personal space, perspective taking, joining a group, social cues and so much more!

For more details contact 201-390-8017 or email friendshipsolutionsllc@gmail.com.