Camp Newark Museum of Art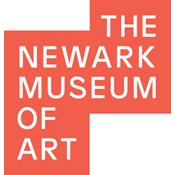 Camp NMOA 2022
Summer begins here! Join us for 6 weeks of building community through project-based learning where campers can develop their skills in art and science. All students are required to wear a mask throughout the day and provide proof of vaccination or a negative COVID-19 PCR test prior to starting each camp week. Campers will have a one-hour break, which includes lunch and recess.
Classes include:
Art-Making – Make art inspired by our galleries! New projects every week!
Science Experiments – Explore a variety of science topics from the comfort of your home!
Maker – Learn different art techniques and create your own designs!
Planetarium – Go beyond our planet and discover new worlds with our astronomer!
Yoga – Introduction to child-friendly yoga
Music & Movement – Learn quick dance routines while getting a workout in.
Funday Fridays– Enjoy games, team-building activities, and so much more on Fridays!
Dates: July 11 – August 19; Camp day 9:00 AM – 3:45 PM
(registration opens March 1st and will be ongoing, each week
Ages: 3 - 14 years
Pricing: Members - $270 per child, per week General Public - $300 per child, per week

Pre-care: 8:15 AM – 9:00 AM $30

Aftercare: 4:00 PM – 4:45 PM $30
Camp Fair Attending: Bergen Town Center Mall on January 22, 2022

Questions? Contact Jessica Nuñez at camp@newarkmuseumart.org