The Family Stress Reduction Institute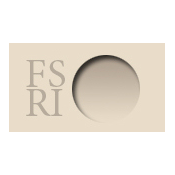 Dr. Vincent D'Amico: Stress Therapist in Rockland and Westchester and Northern NJ
The Family Stress Reduction Institute was founded by Dr. Vincent Mario D'Amico, a NY & NJ State licensed psychologist. A graduate of Yeshiva University Ferkauf Graduate School of Psychology at Albert Einstein College of Medicine campus, valedictorian at Capital University of Integrative Medicine's Doctor of Integrative Medicine program in Georgetown, a Certified Nutritional Consultant, and an ordained Interfaith Minister from the New Seminary in Manhattan, he has combined the intelligence of mind, body & spirit in his approach to wellness.
My very experienced and caring services offer the best child and adolescent
—anxiety and ADHD and ADD treatment therapy available in the local area. My practice is in a relaxing, therapeutic, drug-free, and holistic environment. It is unequaled for its care and success when compared to any other psychology facility in Rockland, Westchester and surrounding areas. I work, as well, with adults and whole families needing psychological therapy as a family unit for stress, anxiety or related conditions. Kids or teens suffering anxiety can be very challenging for parents to care for. In family stress cases such as this, please call me soon so we can start talking about your particular situation.
I serve many families and individuals with stress issues
in Rockland-Westchester County as well as Bergen, Passaic and other Northern New Jersey counties. For teens or children with learning disabilities, I offer the leading, extraordinary therapy of special insight and best natural approaches. My patients often say how I'm the best psychologist therapist they've worked with.
.