The Center for Contemporary Art-Programs for Children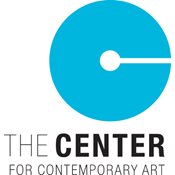 Art Classes
The Center for Contemporary offers mixed media and in-depth art classes for young artists ages 5 through teens in drawing, painting and pottery. Children develop a solid foundation to expand upon as they progress and explore the principals of visual art, art historical periods and styles, and the work of well-known artists. Teachers provide frequent demonstrations and individual attention.
Summer Art Camps
Weekly Summer Art Camps for children ages 5 – 15 are designed to stimulate creative expression through projects and activities that change each week. Children have fun, develop important artistic techniques and learn about the principles of visual art, historical periods and well-known artists. In-person camps led by professional, experienced, and creative teaching artists. Curriculum tailored to three individual age groups. Tuition includes all art supplies camps unless otherwise stated.
Special Needs Art Classes
The Center for Contemporary Art offers year-round classes and summer art programs providing needed access to create art experiences for children with Autism Spectrum Disorder and other special needs. The arts provide an invaluable avenue of self-expression for those with limited or no verbal communication, and because of heightened sensory needs, they often respond well to the multi-sensory stimulation and the hands-on approach inherent in art.
About The Center for Contemporary Art
The Center for Contemporary Art is a vibrant regional art center with studio art classes, a summer art camp, rotating exhibitions and community partnership programs. Art classes for children and adults are offered in painting (oils, acrylic and watercolor), ceramics, pottery, drawing, pastels, photography and more. Exhibitions of contemporary art are presented in three galleries, as well as annual members', international juried and youth art month exhibits. Community partnership programs bring art experiences to children with Autism Spectrum Disorder and other special needs, at-risk youth, seniors, adults with disabilities and people affected by cancer.
Children are grouped by ages 5-8, 9-11, and 12-15.