Alliance of Private Special Education Schools of New Jersey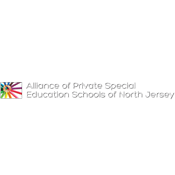 Did you know?
Formed in 2011, we are an alliance of more than 30 state-approved private special education schools in Northern and Central New Jersey dedicated to helping parents and educators better understand and access appropriate program options in special education.
Our goal is to see that parents, school administrators, teachers and child advocates are well informed about the special education needs of, and range of program options for, children, teens and young adults with disabilities, particularly those with more complex needs.
Our member schools are listed in the footer of all site pages, and each is linked to its school profile page on this site.
Our member schools are committed to great outcomes: we prepare students to learn, live and work in their own communities and neighborhoods. We collaborate with parents and public school educators: we are an expert resource for those seeking to serve students with complex needs.
For any child classified as having a disability, private special education schools are an option that must be considered. Tuition and transportation are paid for by the local school districts – never the parents.
The Alliance empowers educators and advocates for students with special needs through education, information, support and advocacy.
Alliance Members' Workshops and Seminars
Alliance members regularly provide free training and education events on topics of interest to parents, special educators, and professionals. Check our Member Events Calendar on our website for information on a workshop that might be valuable to you!