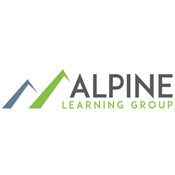 Where science & compassion meet the challenge of autism.

Innovation • Excellence • Compassion
Alpine Learning Group strives to positively impact the autism community at all levels: global, national, local, and personal.
Alpine Learning Group is internationally recognized as a leader in the field of autism treatment and education, renowned for its methods, research, and outcomes. Our staff present regularly at national and international conferences and publish research articles and empirical studies in peer-reviewed journals.
Through regularly scheduled free workshops for parents, professionals and caregivers, Alpine provides allies in the community information on autism, the principles of applied behavior analysis (ABA), and our unique teaching methods. Training is offered to service providers, including doctors, dentists, community care providers, and other professionals who serve individuals with autism.
At the personal level, we recognize that broader communities are built upon the contributions of productive, engaged, and connected individuals. Supporting the personal development and personal achievement of individuals living with autism forms the bedrock of our commitment to their families, their personal futures, and our shared futures.
We Value:
Partnership with families
Our dedicated staff
Meaningful outcomes
Data-driven decision-making
Excellence in research
Compassion and respect
Innovation