Goldfish Swim School- Livingston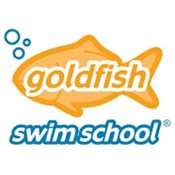 Swim School In Livingston- A Place Both Kids & Parents Love
Our swimming lessons in Livingston are much more than just an enrichment activity. Goldfish Swim School uses The Science of SwimPlay® to structure programs that boost children's potential both in and out of the water. We make learning fun, safe and enjoyable for infants, toddlers and children. We also offer birthday parties, swim camps, family swim and more!
Swim Lessons - 5 DIfferent Age Groups
Mini-Infant Classes (4-35 Months)
Junior-Toddler Classes (3-4 Years)
Beginner-Beginner Classes (5+ Years)
Glider/Pro/Star-Advanced Classes (4+ Years)
Swim Team-Goldfish Swim Team (5-12 Years)
Swim Birthday Parties for Kids / Indoor Pool Parties
Nothing says "party" like a 90-degree swimming pool decked out exclusively for a special little boy or girl on their special day. For parents, nothing says "easy" like having the Goldfish team handle all the details and cleanup. Party includes up to 24 children. One party coordinator and two certified lifeguards will be provided to help with your party. Extra lifeguards will be required for parties over 24 children.
Our special party package gives you:
Two hours of private access to the facility
Certified lifeguards on duty to oversee all pool activities
Invitations with a map to our facility and matching envelopes
Table coverings, plates, cups, napkins and forks
Balloons, tropical decorations & centerpieces
Cupcakes and beverages for the children
Goldfish T-shirt for the birthday child
*Please note: A non-refundable deposit is required for all parties. An adult must be in the water with each child that cannot swim independently.
Goldfish Swim Team
Children who progress all the way through our Pro Level Swim class are given a special opportunity to join the Goldfish Swim Team. The friendly and fun competition provides additional motivation to continually improve their skills, and the team environment provides additional opportunities for the character-building at the heart of our "Golden Experience".
As a member of the Goldfish Swim Team, in-water coaches help our experienced swimmers between 5 and 12 years old gain greater proficiency in the four major swim strokes – Butterfly, Backstroke, Breaststroke, Freestyle – as well as learn racing skills like starts, turns and finishes.
Each Goldfish location hosts a one hour swim meet every quarter where swimmers can showcase their abilities in several strokes.
Family Swim
If you're looking for something out of the ordinary to do as a family, try our fun Family Swim. Family Swim is a great way for children and their families to spend an afternoon or evening together in our shiver-free 90-degree pool. Even better, children can put into practice everything they've learned from their swim lessons.
If you're new to Goldfish, Family Swim is a great way to get a taste of our experience with the whole family!