The Planetarium at Raritan Valley Community College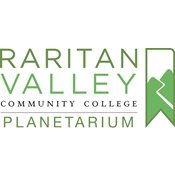 RVCC Planetarium
Take a trip into outer space in the state-of-the-art, digital RVCC Planetarium. Using the SkySkan DigitalSky system, we can recreate the day and night skies from here on Earth, or anywhere else! We show you what stars and planets are visible in tonight's sky. We immerse you in an all-dome experience to discover the mysteries of our solar system, the galaxy, and deep space. Our 100-seat Planetarium provides a unique experience for both first-time and returning visitors.
FIELD TRIPS:
The Planetarium at Raritan Valley Community College offers fun, educational programs that will take you and your students into space and evoke a sense of adventure as you visit the last frontier. You will travel through time and space and explore exploding nebulas, mysterious black holes, and the solar system from its beginning to the present day. Our educational shows are designed to help young people discover the wonders of the universe.
Visit our website for a description of our programs. We have programs designed for all grade levels from preschool through 12th grade.


PROGRAMS FOR CHILDREN WITH SPECIAL NEEDS:
The Raritan Valley Community College (RVCC) Planetarium in Branchburg offers special astronomy and music shows designed for families with children on the Autism spectrum or those with developmental disabilities. These sensory-friendly shows, which are appropriate for audiences of all ages, will provide a comfortable and judgment-free space that is welcoming to all families. During the show, the doors will remain open so children may freely leave and return if they choose. Lights will be left dim (instead of dark) and the audio will be lowered and kept at a consistent level. Age-appropriate programs are shown for preschoolers through adults. Content is presented on a kindergarten level.