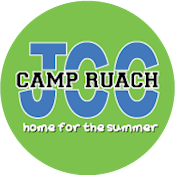 Camp Ruach is a high-caliber, inclusive, and welcoming day camp program
Camp Ruach is for campers ages two years through entering grade 9. Camp Ruach offers eight weeks of camp June 28 – August 20, 2021, with a flexible schedule, as well as offering a post camp option.
Diverse programming includes instructional and free swim, art, cooking, music, athletics, archery, ropes course, STEM, dance, community service projects, and more. Indoor and outdoor pools and an ADA compliant splash pad. Half-day option available for youngest campers, and transportation provided for full-day program. Camp Ruach strictly adheres to all NJ State Department of Health safety and health protocols.
Kindergarten through third grade campers participate in Camp Elective Program. Program for 4th-6th grade campers consists of an enriching elective programs and trips. Road Rulz Teen Travel for grades 7-9 offers daily and overnight trips. The Sababa program for 7th - 9th grade campers offers day trips and onsite camp activities. LIT (Leadership in Training) for Grades 8 and 9 prepares campers to be counselors, and offers one trip/week and participation in community service project. Final implementation of trips for summer 2021 will only occur with clearance from NJ Department of Health.