Brian Harding: Family Dentistry in Westfield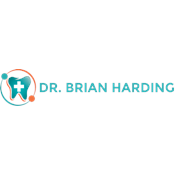 We are committed to offering each and every patient a relaxed atmosphere and providing gentle dental care for you and your family. We welcome patients of all ages.
Our mission is to provide the very best quality dental care to promote your complete dental/oral health and well-being. We understand our patient's emotional needs and we offer a very low stressed – family orientated environment which is friendly and inviting.
EMERGENCY APPOINTMENTS ARE AVAILABLE!
We accept most dental insurance plans.
About Dr. Harding:
Dr. Brian T. Harding is an experienced dental surgeon specializing in the diagnosis, treatment and prevention of gum disease and conditions that affect the teeth, gums, mouth, and overall oral health.

He graduated in 1979 from St. Peter's University (Biology Major). He obtained a Doctor of Dental Surgery (D.D.S.) and a Doctor of Dental Medicine (D.M.D.) degree upon graduating from University of Medicine and Dentistry New Jersey (UMDNJ) in 1983.

Dr. Harding is licensed by the state of New Jersey and has been practicing Dentistry as a general practitioner in Westfield, NJ for the past 27 years.

He is a longstanding member of the New Jersey Dental Association and the American Dental Association.