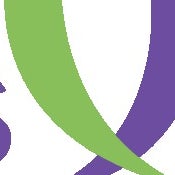 Circus Place Workshops & Field Trip Offerings
If you are looking for a non-competitive, self-esteem building, and physical activity for your group of kids ages 6-16, please consider one of our Circus Skills workshops. Each workshop starts with a dynamic group warm-up, then students are split up into smaller groups and rotate through stations. Station options include: aerial silks, trapeze, lyra, acrobatics, human pyramids, hula hooping, poi/flag spinning, plate spinning, flower sticks, juggling, Chinese yo-yo, clowning walking globe, rolabola, unicycling, stilt walking and wire walking.
In addition to learning fun circus skills we incorporate important life lessons in every station we teach. For example; in juggling, we have a saying, "The only bad drop is the one you don't pick up." The lesson is that in juggling and in life we all make mistakes, but the important thing is that we learn from our mistakes and always keep trying our best. We can come to your location or you can visit our school in Hillsborough, NJ. Our Workshop Coordinator will work with your director(s) to help you design the best format for your program's/group's specific wants and needs.
Testimonials
"I can't even begin to sing the praises of The Circus Place!!!! What a lovely time! The kids ABSOLUTELY loved and enjoyed the opportunity and skills." - Brittany, Avenel Middle School
"The kids had a great time! My kids couldn't stop talking about it the entire drive home. Thanks for a great activity. I'm sure we'll be back." - Christine, Girl Scout Leader
Circus Place general office hours
Monday - Thursday 4pm-9pm
Friday: closed (may be open for special events/workshops/parties)
Saturday: 10am - 4:30pm
Sunday: closed (may be open for special events/workshops/parties)
For general inquiries, to register for a class/workshop/camp/private lessons and to schedule makeups, please contact our front desk: Admin@TheCircusPlace.com
For party inquiries, please contact our Party Coordinator, Lynn: Parties@TheCircusPlace.com
For private workshops/group events please contact our Workshop Coordinator, Lynn: Workshops@TheCircusPlace.com