Circus Place Classes and Workshops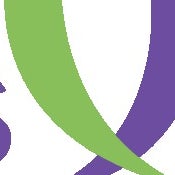 Circus Place is New Jersey's premier circus arts training facility.
Circus Place Workshops
Circus Place offers a full array of circus classes for all ages, abilities and fitness levels. We specialize in core disciplines of circus including; Aerials, Balance, Manipulations (juggling, hooping, Chinese yoyo), and Acrobatics. Circus Place offers a warm and welcoming environment where student's and coaches collaborate together. We empower our students through guided skill building and continuous encouragement!

Circus Place welcomes the complete beginner through advanced students, with many classes catering to all ages. Different than traditional competitive sports, Circus encourages students to work at their own pace, set personal goals and engage in creative exploration and performance in a safe, nurturing place.

Our aim is to build skills while encouraging trust and community, in the true spirit of circus!you are looking for a non-competitive, self-esteem building, and physical activity for your child, please consider one of our Circus Skills workshops. Each workshop starts with a dynamic group warm-up, then students are split up into smaller groups and rotate through stations. Station options include: aerial silks, trapeze, lyra, partner acrobatics, human pyramids, hula hooping, puppet making, juggling, Chinese yo-yo, unicycling, stilt walking and wire walking.
In addition to learning fun circus skills we incorporate important life lessons in every station we teach. For example; in juggling, we have a saying, "The only bad drop is the one you don't pick up." The lesson is that in juggling and in life we all make mistakes, but the important thing is that we learn from our mistakes and always keep trying our best. We can come to your location or you can visit our school in Hillsborough, NJ.
Testimonials
"I can't even begin to sing the praises of The Circus Place!!!! What a lovely time! The kids ABSOLUTELY loved and enjoyed the opportunity and skills." - Brittany, Avenel Middle School
"The kids had a great time! My kids couldn't stop talking about it the entire drive home. Thanks for a great activity. I'm sure we'll be back." - Christine, Girl Scout Leader
Contact Us:
For general inquiries, to register for a class/workshop/camp/private lessons and to schedule makeups, please contact our front desk: Admin@TheCircusPlace.com